Integra Cleaning Services
Integra Cleaning Services is one of the leading house cleaning companies in Tacoma and surrounding areas. Integra Cleaning Services is one of the Three Best Rated® House Cleaning Services in Tacoma, WA.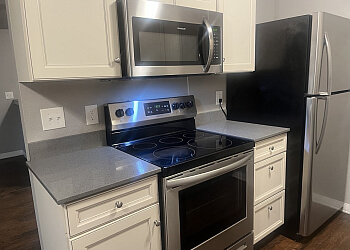 They are a locally owned business and Alicia O. is the owner of Integra Cleaning Services. They are an insured company to give you peace of mind. Their skilled house cleaning staff takes pride in providing quality cleaning service to their customers. They will bring all the cleaning products and equipment with them. They use eco-friendly cleaning products for cleaning which are safe for the environment and your house. 100% satisfaction is offered by them to their customers. They provide regular training to their employees to ensure that they are up to date with the latest technologies. Bookings can be easily done through their website. A quote is available on their website.
Home

Floor

Deep

Recurring

Kitchen

Post Construction

Rug

Desk

Furniture

Green

Move In/Out

Vacuum

Shower

Sink

Bath Tub

Restroom & Window Cleaning Services
Integra Cleaning Services was recommended to us and now we're recommending them! We moved out into the woods with our 4 rescue dogs and we were finding ourselves spending a lot of time cleaning. We bought back days worth of cleaning by going with Integra. Their crew is kind, courteous, on-time, communicative, and thorough. They walked through the house with us the first time and went over what we wanted done or not done and promptly gave us an estimate. We didn't hesitate and we don't regret it.
Diosara is the best! The whole company is very respectful and responsive. They come every two weeks and it's reasonable priced for the service and the house always is smelling and looking fresh, considering we have 3 hairy dogs that ruin everything haha. Thank you Integra!
Aly and Cesar were very responsive. They always keep me updated on the progress of work. Outstanding in terms of the quality of cleaning!! Would surely be using their services again.
Mon-Sat: 8:30am - 6pm
Sun: Closed
Nearby House Cleaning Services in Tacoma: