Hollie L. Hale. Law Firm
Hollie L. Hollie L. Hale. Law Firm is one of the Three Best Rated® Medical Malpractice Lawyers in Pasadena, TX.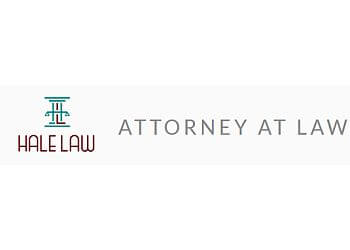 Hale. Law Firm has been practicing many sorts of law and has been ready to assist you with your legal requirements Since 2002. The firm's goal is to assist clients in resolving legal matters as quickly as possible. Their team specializes in representing injured people seeking compensation for the harm caused by the defendant's acts in personal injury, medical malpractice, and wrongful death cases. They are skilled in working together on any major injury case based on various evidence. Their mission is to continue offering personalized service to clients while maintaining an intense focus on achieving outstanding results. They are skilled at working up any serious injury case coming out from various facts of lives. They pay close attention to your issue and provide excellent service.
Wrongful Death Cases

Serious Injury Cases

Medical Negligence

Misdiagnosis

Surgical Errors

Personal Injury & Civil Law
Hollie Hale is a no-nonsense lawyer! I've used her twice in ten-ish years and she has never disappointed!! She will not take your money unnecessarily, but will give you the best protection she can! I highly recommend it!!
Thank you Hollie for helping me get through a very chaotic situation. Hollie and her staff are extremely helpful and caring; something you don't see a lot of in todays world. If you need an attorney get the best and give Hollie Hale a call. You will be happy you did!
Wow, I thank you for helping me during the worst time in my life. I am very pleased with the results of my case!
Mon-Thu: 8:30am - 5pm
Fri: 8:30am - 12 pm
Sat & Sun: Closed
Nearby Medical Malpractice Lawyers in Pasadena: