Shane Pellerin - Shane Pellerin Law Firm, PC
Shane Pellerin, a dedicated attorney, specializes in seeking financial compensation for families affected by medical misconduct. Shane Pellerin - Shane Pellerin Law Firm, PC is one of the Three Best Rated® Medical Malpractice Lawyers in Pasadena, TX.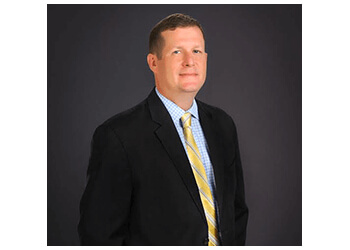 His efforts have focused on holding multibillion-dollar corporations accountable for their misdeeds, advocating for the rights of working people in the courtroom. Located in Pasadena, Texas, The Pellerin Law Firm stands out as one of the leading medical malpractice law firms in the area, with a strong capability to handle numerous cases. With a wealth of experience, the firm is committed to helping clients find resolutions to their problems. They strive to secure the maximum compensation permitted by Texas law for their clients. Beyond just seeking compensation, their mission is also geared towards encouraging irresponsible doctors, nurses, surgeons, and hospitals to improve their practices. For a complimentary consultation, reach out to the Pellerin Law Firm today.
Surgical

Hospital and Medication Errors

Birth/Brain Injury

Misdiagnosis

Personal Injury

Delayed Diagnosis & Cardiology Malpractice
Highly impressed with Shane to say the least. I was referred to him by a friend, due to a bad experience at a previous law firm I used. This was a completely different experience. Shane was very responsive, personable, direct and friendly. He was also very trustworthy and efficient. I was highly impressed from day 1 until now, the entire process has been exceptional. Highly recommend for any traffic related cases & Shane also does personal injury and family cases as well!
Best of the best, hands down. Great attorney and a great supporter of the community. You can never go wrong with this great man and great company.
Shane Pellerin is a very good attorney. He has a vast knowledge of the legal system and a very good understanding of how to apply this knowledge to assist his clients.
Mon-Fri 8am - 6pm
Sat & Sun: Closed
Nearby Medical Malpractice Lawyers in Pasadena: