Luke Nordquist, MD, FACP - Urology Cancer Center, PC
Luke Nordquist, MD, FACP - Urology Cancer Center, PC is one of the Three Best Rated® Oncologists in Omaha, NE.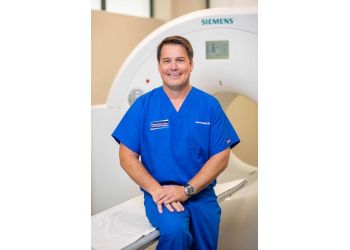 Dr. Luke Nordquist is a well-experienced urologic medical oncologist in Omaha, Nebraska. He completed his Medical school at Creighton University School Of Medicine. He did his residency in Internal Medicine at the University of South Florida/H. Lee Moffitt Cancer Center in Tampa, Florida. His clinical and research focus is prostate cancer and immune therapies. He is the founder of the Urology Cancer Center & GU Research Network in Omaha, Nebraska. The cancer center has rapidly elevated to an elite center of excellence for Prostate & Urologic Cancers. Urology Cancer Center is the first cancer center in its region to receive QOPI certification from the American Society of Clinical Oncology for excellence in quality cancer care. The center offers the most effective and individualized treatment options in a patient-centric environment. Dr. Luke has served on the ASCO Government Relations Committee.
Leukemia

Prostate Cancer (Prostatic Neoplasm)

Bone Marrow Transplant

Myelofibrosis

Blood Cancer Kidney Cancer

Chemotherapy

Myeloma

Testicular Cancer (Seminoma) & Lymphoma
Dr. Nordquist, his facility, and his staff went above and beyond any expectations we could have had. He is exceptional in his practice and leading the way forward in Urology / Oncology. He took his time explaining everything we needed to know and answering questions in ways that are relatable to his patients. His staff were extremely friendly and professional, making us feel welcome and taken care of. His facility is first class. It is fresh and modern, with complimentary snacks/beverages, public computers, and relaxing waiting room. There is even a great little outdoor seating area for his patients. Most importantly, Dr. Nordquist's expertise has allowed us to be 100% confident in our diagnosis and the way forward. Thank you to Dr. Nordquist and all your staff.
This is the place to go, folks. My surgeon told me I had 6 to 9 months to live. Dr.Luke told me, and I quote, " I'm sure he is very good at what he does....but he is not the oncologist....I am. That was almost 9 years ago. Love the man and his staff! I owe them so many thanks
Dr. Nordquist's support and that of his staff have been excellent throughout my journey.
Aetna, Blue Cross Blue Shield, CareFirst Blue Cross Blue Shield, Cigna, Coventry Health Care, First Health, Humana, Medicare, MultiPlan, Principal Financial Group & UnitedHealthCare
Mon-Fri: 8am - 4:30pm
Sat & Sun: Closed
Nearby Oncologists in Omaha: