John J Kastrup, MD - NEVADA ORTHOPEDIC & SPINE CENTER
John J Kastrup, MD - NEVADA ORTHOPEDIC & SPINE CENTER is one of the Three Best Rated® Orthopedics in Henderson, NV.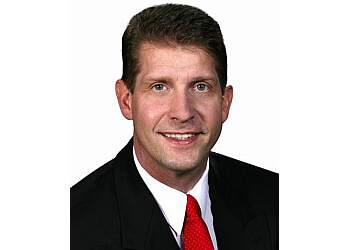 Dr. John J. Kastrup is a prominent surgeon in the United States who has made significant contributions to the field of orthopedics, particularly in the area of minimally invasive hip replacements. As one of the pioneers in this technique, Dr. John has helped revolutionize the way hip surgeries are performed, providing patients with improved outcomes and faster recovery times. Dr. John obtained his Doctor of Medicine degree from the prestigious University of Cincinnati College of Medicine, where he received a comprehensive medical education. Following his graduation, he pursued further training in orthopedic surgery through an internship and residency at Hamot Medical Center in Erie, PA. This period allowed him to gain valuable experience and refine his surgical skills. With a focus on minimally invasive procedures, Dr. John has specialized in hip and knee replacements. In addition to traditional total hip replacements, he has also mastered a newer technique known as partial knee replacement, which offers patients an alternative treatment option. This procedure is especially beneficial for individuals with localized knee damage or arthritis. Dr. John's expertise extends beyond surgery to include adult reconstructive surgery and the treatment of arthritis. He is well-versed in the latest advancements in his field and incorporates cutting-edge techniques into his practice. Notably, he employs the rapid recovery protocol, which combines various strategies to promote accelerated healing and minimize post-operative discomfort. Additionally, he utilizes advanced pain management techniques to ensure patients experience optimal comfort throughout their recovery process. He accepts new patients and telehealth appointments.
Total Knee and Hip Replacement

ACL Tears

Meniscus Tears

Shoulder Dislocation

Degenerative Joint Disease

Arthritis

Sports-Related Knee Injury

Fractures

Joint Replacement and Inflammation

Torn Rotator Cuff

Shoulder

Hip

Knee and Ankle Pain & Meniscus Tears of the Knee
Dr Kastrup is awesome and very straightforward. No long wait times either. His staff is also amazing. I've never been to a doctors office that can get you in and out before your actual appointment time.
I am 74+ yrs old, and Dr K recently performed a total knee replacement for me. He has to be the most professional Dr, and knowledgeable about what he does. His demeanor is always happy and pleasant, because he seems to have a smile on his face every time I see him. He answers questions about everything I ask and he makes me feel completely at ease. I would highly recommend him to anyone who requires help with their knees!
Very polite and professional staff. Low wait time and helpful during the check in process. Saw the doctor quickly once in the examination room and he was very helpful as well as knowledgeable of my problem considering that I was a new patient. He explained what I need to do in order to proceed with my own health plan before he can do his job with the best results. I look forward to working with him so that I can continue living my best life in my golden years.
AARP Medicare Complete, Affiliated Health Funds, Alignment Health Plan, Allegiance Benefit Plan Management, AllWell, Ambetter, Anthem BCBS Medicaid, Assurant, Assurant Health, Attorney Liens, Automobile Med Pay, Blue Cross Blue Shield, California Ironworkers, Cement Masons Union, Cigna Open Access, CIGNA OPEN ACCESS/PPO, Coventry, Culinary, Electrical Workers, First Health, Friday Health Plans, Guardian, Health Alliance, Health Plan of Nevada, HealthNet, Healthscope, Hometown Health & more
Mon-Fri: 8am - 5pm
Sat & Sun: Closed
Nearby Orthopedics in Henderson: