Lawrence Bluestone - Genova Burns LLC
Lawrence Bluestone is one of the partners at Genova Burns LLC who holds a JD degree from Benjamin N. Lawrence Bluestone - Genova Burns LLC is one of the Three Best Rated® Patent Attorney in Jersey City, NJ.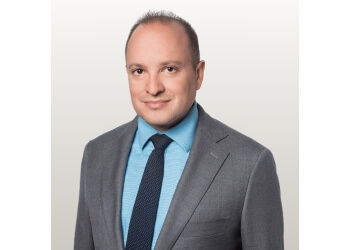 Cardozo School of Law. Lawrence's legal practice primarily focuses on intellectual property, complex commercial litigation, and appellate law, representing both public and private sector clients. He adeptly manages high-stakes business disputes and multi-million dollar companies, offering guidance and strategic counsel. Lawrence assists his clients in effectively navigating the intricate landscape of government regulations and filing requirements. Genova Burns LLC is a dynamic mid-sized law firm that stands at the forefront of innovation. Their team of experienced lawyers possesses considerable expertise in litigating patent, trademark, copyright, trade dress, unfair competition, and licensing cases in courts throughout the region. Genova Burns LLC also boasts extensive experience in various intellectual property-related transactions. They aid clients in safeguarding and enforcing their intellectual property rights through skillful negotiation and litigation strategies.
Intellectual Property Law

IP Transactions

Patent

Trademark

Copyright

Trade Dress

Unfair Competition and Licensing Matters

Trade Names and Branding

Trademark and Copyright Registration

Domain Name Registration and Acquisition

Misappropriation

Due Diligence & IP Rights
They understand that intellectual property can be a business most valuable asset and counsels its clients through the minefield of government regulations and filings. Their team of attorneys has experience in a wide variety of IP transactions.
He provides clients with legal representation at the highest standard of excellence.
He has extensive litigation and transactional experience.
Mon-Fri: 9am - 5pm
Sat & Sun: Closed
Nearby Patent Attorney in Jersey City: