Charles R. McCormick, MD, FAAP
Charles R. McCormick, MD, FAAP is one of the Three Best Rated® Pediatricians in Stockton, CA.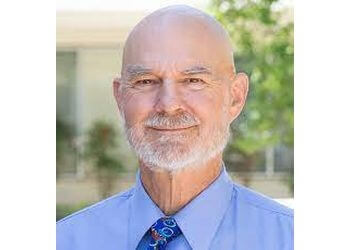 Dr. Charles R. McCormick is a highly-regarded pediatrician who earned his degree from the University of California Davis School of Medicine in 1976 and finished his residency at UC Davis Medical Center. He has been practicing Pediatrics for over 43 years and is dedicated to providing compassionate and thorough medical care in a child-friendly atmosphere, rooted in sound scientific principles. Dr. Charles practices at Charles R McCormick MD and is associated with St. Joseph's Medical Center Stockton. He operates a solo practice at his current location, aiming for a harmonious balance between technical expertise in the digital age and the traditional interpersonal relationships that were typical before group clinic practices with numerous rotating providers became the norm.
Asthma

Illness

Ear Infections

Acne

Obesity

Fever

Stomach Diseases

Cough

Viral Infections

Skin Infections

Sick Visits

Newborn Care

Abdominal Disorders & Prenatal Care
All 4 or my kids have gone to Dr. McCormick for over 15 + years. 3 out of the 4 have aged out of the office, and I have one remaining. Dr. McCormick is a great pediatrician. I will always recommend him. His staff Janet and Michelle are fantastic in every sense of the word. Not only does the office look out for their patients, but look out for the parents as well. Every time my kid goes in for his flu shot or covid booster, they get me as well. Saves me time to book an appointment with my physician. Dr. McCormick has always been straightforward with us and does not sugar coat anything. Plus, he will give you a good lecture if you're not doing right by his patient (children). Love that he has always been an awesome pediatrician for my kids.
Love Dr McCormick as well as his knowledgeable staff, I am still amazed with how he really listens to you. When I started seeing him as a new mother he was a Godsend. Thirteen years later I am still glad my kids have such a great doctor. His office staff is amazing as well, I can't tell you how thankful I am for them. Janet is great with the kiddos and super efficient when they need shots. Tiffany in reception is wonderful as well, when ever I have a question or concern she is quick to get ahold of the Dr for me. It's so nice in this day and age to have people you know answering the phone when you need a pediatrician. Such a breath of fresh air.
I was in search of a good pediatrician for my 4 month old son after multiple bad experiences and several unanswered questions. When our new insurance cards came in Dr. McCormick was his designated PCP. Upon calling the office they were able to set an appointment the very next day, I was surprised. Also, I was pleased to hear that their office schedules appointments for sick kids and well visits at different times to avoid exposure. When we arrived at our appointment the receptionist was very kind and was expecting him. The MA was also very nice and knowledgeable. My son had been sick for what seemed like FOREVER.. Dr McCormick spent a considerable amount of time examining him, asking questions, and explaining what he thought was going on and what the plan of care was going to be. He also ordered stat labs to rule out more severe illness. He made sure I knew exactly what to do before leaving the office. After 3 days of treatment my little man was back to his happy, healthy self. I am so grateful to have found a Dr so great. I have recommended him to so many people because we all know how hard finding a great doctor can be.
Hill Physicians HMO, Most PPOs, Tricare & Managed MediCal with HPSJ, Covered California Plans, Anthem Blue Cross, United Healthcare & Health Net
Mon-Fri: 9am - 12pm|1pm - 5pm
Sat & Sun: Closed
Nearby Pediatricians in Stockton: