George Hamo - Hamo Law Firm
George Hamo, a renowned lawyer based in Flint, MI, has earned bar admissions in Michigan, Pennsylvania, North Carolina, and the U. George Hamo - Hamo Law Firm is one of the Three Best Rated® Personal Injury Lawyers in Flint, MI.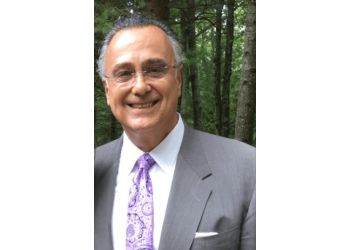 S. Federal Court. He obtained his Bachelor of Arts degree from Kalamazoo College in 1976 and his Doctor of Jurisprudence from Thomas M. Cooley Law School in Lansing, Michigan in 1981. Mr. Hamo is a member of several professional associations, including the American Bar Association, State Bar of Michigan, Brain Injury Association, National Spinal Cord Association, Michigan Association for Justice, and others. As a mediator, he is repeatedly chosen by other attorneys and the courts to help resolve complex disputes. Hamo Law Firm is devoted to securing just compensation for its clients and strives relentlessly to deliver outstanding outcomes. The firm offers a free initial consultation and only collects fees in injury cases when there is a recovery.
Wrongful Death

Automobile

Motorcycle Accidents

No-Fault

Serious Injuries

Medical Malpractice

Dog Bites

Premises Liability

Slip & Fall Injury
George Hamo and his staff came highly recommended by a family friend when our daughter was attacked by a dog. The young man and local police officer reached out and told me to contact Hamo law. I did and honestly we have been through it together and I could not have asked for a better person to be on my side fighting for my daughter. I am an overprotective mom and when I say this team took care of my daughter like their own I 110% stand behind that. We live halfway across the state they still kept communication open and availability almost on demand. If you need a good lawyer that will truly go into battle claws out for you I recommend Hamo Law. Both Hamo's are truly amazing at what they do. My family and especially my daughter appreciate you!!!
I was involved in an auto accident in Flint. My vehicle was totaled, I sustained an injury and the responsible party was without insurance. While my case had its challenges, Hamo Law Firm was able to get me a fair judgement and helped recover financial loss due to the accident. Thank you for fighting on my behalf.
Best attorney team around! They will fight for you and get you the compensation you deserve.
Nearby Personal Injury Lawyers in Flint: