Joe I. Zaid - Joe Zaid & Associates
Joe Zaid, the founder of Joe I. Joe I. Zaid - Joe Zaid & Associates is one of the Three Best Rated® Personal Injury Lawyers in Pasadena, TX.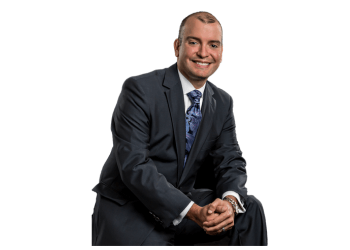 Zaid & Associates, is an experienced personal injury attorney known for his client-focused approach that consistently delivers favorable outcomes. With a career spanning since 2013, Joe has represented a vast number of clients in cases involving personal injury and wrongful death, successfully securing millions of dollars in settlements. Notably, he has achieved numerous seven-figure settlements on behalf of individual clients. Specializing in a wide range of personal injury cases, from minor collisions to those resulting in life-altering injuries, Joe's expertise shines through in his meticulous approach and extensive experience with various types of cases. Joe's dedication to his clients is evident in his ability to uncover crucial elements often overlooked in their cases, thanks to his unwavering diligence and commitment. His exceptional legal skills have earned him recognition, as he was nominated by H-Texas Magazine as one of Houston's Top Lawyers and also received a nomination as a Top 40 under 40 Trial Lawyer. Actively involved in professional organizations such as the Houston Trial Lawyers Association and Texas Trial Lawyers Association, Joe Zaid is a respected and valued member of the legal community.
Car Accidents

Motorcycle Accidents

Truck & 18 Wheeler Accidents

Drunk Driver Accidents

Rideshare

Uber & Lyft Accidents

Food Delivery Truck Accidents

Package Delivery Truck Accidents

Commercial Vehicle Accidents

Golf Cart Accidents

GrubHub Accidents

Uber & Lyft Accidents

West Texas Oil Surge and Truck Accident Attorney & Self-Driving Car Accident Attorney
Amazing Law Firm! Very professional and friendly. They will stay in touch with you throughout the process. George is very knowledgeable and will kindly answer all your questions. Definitely recommend these guys!
Larry & Crystal did a great job with my case. They always spoke to me professionally and answered all my questions. They were patient, friendly, and persistent. Thank you!
Have been amazing with making sure I am getting treated for all my injuries after my car accident. They always make sure to follow up and communication has been good. Larry and Crystal have been wonderful through the whole process.
Nearby Personal Injury Lawyers in Pasadena: