Jon Friedman
Jonathan Friedman is dedicated to assisting individuals who have suffered injuries due to the negligence of bad drivers, doctors, or lawyers. Jon Friedman is one of the Three Best Rated® Personal Injury Lawyers in Portland, OR.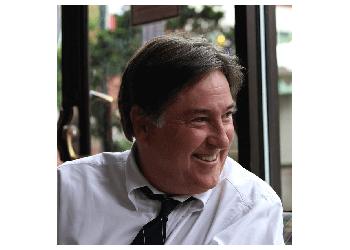 He takes pride in offering prompt and personalized attention to resolve cases quickly, fairly, and comprehensively. With extensive experience, Jonathan has successfully represented thousands of clients, ensuring they receive fair settlements from wrongdoers and insurance companies. Jonathan Friedman is committed to delivering swift and equitable outcomes for victims in cases of accidents or incidents. From the initial meeting until the resolution of your claim, he provides personalized attention, ensuring you fully comprehend the progress of your case. The Law Offices of Jon Friedman is a comprehensive law firm specializing in personal injury cases. The team prioritizes responsiveness to address your specific needs. Their proactive and responsive approach aims to achieve favorable results for their clients.
Truck

Train

Airplane

Auto

Bicycle

Boating

Bus

Construction

Motorcycle and Pedestrian Accidents

Premises/Product Liability

Professional Malpractice Claims

Wrongful Death

Birth Injury

Bone Fracture

Brain Injury & Burn Injury
Jon is a great guy. Really knows what he's doing. Was great to work with. He is honest and straight to the point. He went to bat for me when the insurance companies were gonna give me the shaft. Was always willing to answer any and all questions my wife and I had. Got us the max amount from my settlements. I will definitely call on Jon again if the need arises and will send everyone I know to him if they need it. Thank you so much Jon, you're the best.
Truly exceptional! I called their office a few days after my car accident. At the time I was dealing with an undiagnosed concussion and all sorts of aches and pains. Jon was such a rock during all of this. He made sure to encourage me to keep at it, when even I was too tired to keep going. Even as we nearly reached 2 years in the legal process, Jon made sure to continue fighting on my behalf and expertly handling my anxiety around the whole thing. We eventually settled and I will be needing surgery, but I know I would not be here had it not been for Jon's persistence and guidance. He is truly exceptional and I thank him so much for his assistance. He knows what he's doing!
Jon helped us with a lawsuit recently involving many parties. He was professional and willing to take the extra time needed to explain each step in the legal process, in terms we could understand. He's very experienced with insurance companies and not afraid to go toe to toe with them. We recommend Jon Friedman to anyone looking for honest, legal representation.
Mon-Sat: 9am - 5pm
Sun: Closed
Nearby Personal Injury Lawyers in Portland: