Ronald J Coriasso, DO - ASCENSION GENESYS HOSPITAL
Ronald J Coriasso, DO - ASCENSION GENESYS HOSPITAL is one of the Three Best Rated® Primary Care Physicians in Flint, MI.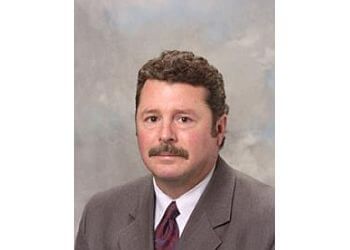 Dr. Ronald J Coriasso is a well-known Family practice physician in Flint, Michigan. He obtained his medical degree at the University of Osteopathic Medicine & Health Sciences. Dr. Ronald earned his Residency at St Joseph Hospital and his Internship at Flint Osteopathic Hospital. He has over 39 years of experience in the medical field. He is certified by the American Board of Family Medicine. Dr. Coriasso listens to understand his patients' health concerns and offers appropriate healthcare services in a pleasant environment. He treats new patients. In addition, he also works with you to create a personalized care plan for your long-term health needs. His consultations are available at Ascension Genesys Hospital, where staff members offer compassionate and personalized care.
Check-ups

Immunization

Vaccinations

Contraception

Family Planning

Influenza

Weight Loss

Physicals & Preventive Health Care
Great doctor! very hard to find nowadays. Takes the time to listen to your concerns and needs. Gives great advice and you can just feel that he is genuine with his answers. I wish there were more doctors like him.
Staff is very kind and friendly. Kasey takes the time to explain things thoroughly and really cares about her patients! Highly recommend Dr. Coriasso!
He is remarkable. Brilliant. I regret wasting my time on other doctors. A breath of fresh air.
Mon,Tue & Thu: 8:30am - 1:15pm|1:45pm - 5pm
Wed & Fri: 8:30am - 12pm
Sat & Sun: Closed
Nearby Primary Care Physicians in Flint: