Elite Investigations
Elite Investigations, a prominent surveillance-based investigative firm in Las Vegas, specializes in providing domestic and corporate detective services. Elite Investigations is one of the Three Best Rated® Private Investigation Service in Las Vegas, NV.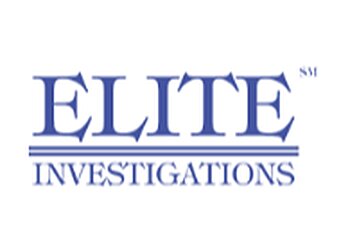 Collectively, they have over 100 years of investigative experience. They are licensed by the state of Nevada. They're available for both domestic investigations and corporate investigations. Elite Investigations has regional offices in Las Vegas and Reno. They cover the entire state of Nevada. With their extensive expertise, tactical approach, and professional conduct, they are equipped to handle any domestic or corporate challenge you may encounter. Their team of investigators utilizes all available resources to effectively address any obstacles you may face. The firm is known for delivering unparalleled excellence in the quality of its work and assistance. Elite Investigations discreetly tracks individuals of interest to monitor their activities and whereabouts without detection. Rest assured that your case will be handled with the highest level of confidentiality and respect. A free initial consultation is available. Contact them today to schedule a complimentary initial consultation.
Domestic

Civil/Criminal Investigations

Corporate and Spousal Surveillance

Background Checks

Assets Research

Missing Persons

Bug Detection

Insurance Fraud

Workman Compensation

Witness Search

Attorney Services

Pre-Employment Check

Internal Theft/Fraud

FMLA Violation

Workplace Misconduct

Trained Corporate Investigators

Mystery Shopping & Process Service
Elite Investigations are an amazing group of professionals. They promptly took my calls, always in a friendly manner, and patiently and intently listened to my needs. When I spoke to Jon he immediately offered to help and was very knowledgeable, efficient, responsive and prompt. I am very happy I made that call, even more happy with their service.
Elite Investigations is exceptionally professional! I was nervous to reach out for advice but knew I needed to. I did not know what to expect when I called their office. Jon quickly put my mind at ease. We were able to move forward and resolve the issue. I am thankful I made that call. I recommend Jon and team for any situation.
Britany Is highly professional,empathetic and greatly understanding. It will be worth your time and business.Ask for her. Thank you once again.
Nearby Private Investigation Service in Las Vegas: