PMI Real Estate Services
PMI Real Estate Services is a top-notch property management company based in Scottsdale, Arizona, that provides comprehensive services for long-term unfurnished residential properties throughout the Valley of the Sun. PMI Real Estate Services is one of the Three Best Rated® Property Management in Scottsdale, AZ.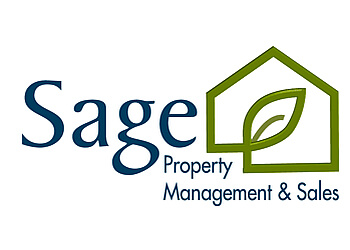 With over ten years of experience managing a portfolio of more than 300 properties, the team at PMI Real Estate Services takes the time to closely evaluate each client's unique needs and objectives before developing a customized plan for maximum results. The company believes that the key to success for their clients is excellent communication, and they make this a top priority. In addition to managing properties, PMI Real Estate Services can also facilitate sales of single-family homes, condos, and multi-family units. Clients can expect timely and accurate monthly financial statements and 1099 reports at year-end. PMI Real Estate Services also serves clients in Tempe, Chandler, Gilbert, Phoenix, and surrounding areas.
Advertise

Place Property in the Multiple Listing Service (MLS)

Place Sign on Property

Screen Tenants

Create Legally-Binding Contracts

Collect Deposits

Collect Rent

Handle Maintenance Issues

Pay Bills & HOA Dues
As always, Sage management saves the day. Not that things happen often at our rental, but when they do...we're always so thankful we have the team at Sage as our management professionals. Thank you for getting the water heater work order going so fast and a new one installed without missing a beat!
Great communication, response times, professionalism and value. They've been managing my property for 4 years and every experience has been positive and straightforward. I'm very happy with Sage and their team!
I wanted to share my experience with Jon Carlson at Sage Property Management. Jon was recommended to me by a broker in Phoenix earlier this year. I found Jon to be very responsive and patient during our first phone call. He was clearly knowledgeable about his industry and current market dynamics. We agreed to meet at Brick Commons so he could view the condo and provide an estimate on the cost to prepare the unit as a rental. Jon arrived on time and, again, was extremely patient with my wife and I during the meeting. Documenting our arrangement was straightforward. Jon dealt promptly with various questions and was detailed in his responses. Upon signing, Jon engaged the right vendors to deal with repairs, painting, etc. That process happened quickly and was under budget (the total was materially less than we anticipated). Most importantly, we found a solid tenant quickly (at our asking rate) and they were moved in within 45 days. The aftercare has been just fine, too. Sage has online access to property performance information and tax reports. The staff has continued to be very responsive to inquiries.
Mon-Fri: 9:30am - 4:30pm
Sat & Sun: Closed
Other Property Management in Scottsdale: