Gregory P. Brown, MD
Gregory P. Brown, MD is one of the Three Best Rated® Psychiatrists in Henderson, NV.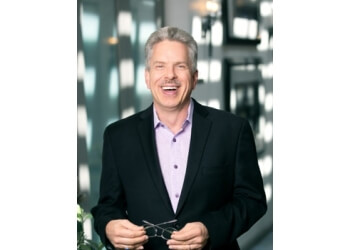 Dr. Gregory P Brown is a highly qualified psychiatrist with board certifications in Psychiatry and Forensic Psychiatry and certification by the National Board of Physicians and Surgeons. He earned his medical degree from the University Of Arkansas For Medical Sciences College Of Medicine and completed his residency program at the Albert Einstein College Of Medicine. Presently, Dr. Brown serves as an Associate Professor of Psychiatry at the University of Nevada Las Vegas School of Medicine and holds the position of program director for the Psychiatry Residency Training Program in Las Vegas. Specializing in a wide range of psychiatric issues, particularly Forensic Psychiatry, Dr. Brown possesses expertise in multiple schools of psychotherapy, hypnosis, and psychopharmacology. He employs various therapeutic approaches, including psychodynamic-based therapy and CBT-based therapy. Dr. Gregory P Brown is well-versed in Forensic Psychiatry, having conducted numerous forensic evaluations and served as an expert witness in over 85 cases. His professional services are also available in Las Vegas, providing valuable support to those in need.
Anxiety

Depression

Weight Loss

Chronic Pain Forensic Psychiatry

Life Transitions

Medication Management

Trauma & PTSD
I enjoyed the self hypnosis class with Dr. Brown. I have continued using it at home and I have found it to be very beneficial to me.
Individual Sessions: $250
Nearby Psychiatrists in Henderson: