Carl J. Kanowsky, Esq. - KANOWSKY & ASSOCIATES
Carl J. Carl J. Kanowsky, Esq. - KANOWSKY & ASSOCIATES is one of the Three Best Rated® Real Estate Lawyers in Santa Clarita, CA.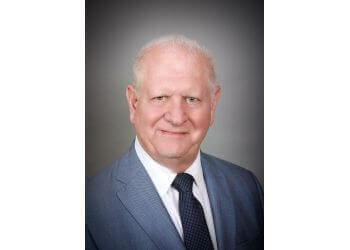 Kanowsky, Esq. is the owner of Kanowsky & Associates. He earned his JD from Loyola Law School, Loyola Marymount University. With more than 25 years of experience as in-house counsel to large corporations, Carl has managed various business transactional matters. He has helped clients in the purchase and sale of multi-million dollar companies, real property sales transactions, and financing property purchases. Many clients regularly seek Carl's counsel on various business matters. Kanowsky & Associates is dedicated to providing personalized, comprehensive, and easily accessible services to its clients in any business cycle phase. The firm's attorneys handle all of their business owners' real estate needs, including all phases of commercial property acquisition, leases, and operations. They take the necessary time to understand their clients and thoroughly grasp the requirements and challenges of their business. contact them today to schedule a free initial consultation.
Purchase Agreements

Disclosures

Commercial Real Estate Transfers

Commercial and Industrial Leases

Land Use Disputes

Commercial Landlord/Tenant Disputes

Financing

Escrow Arrangements

Title Issues & Searches
Carl Kanowsky not only guided me in developing a business agreement that protected me and my business but advised me on insurance and other liabilities that I did not think of. Carl and his firm is a God-send.
Wonderful experience. Their attorneys are wonderful, really knowledgeable and responsive to all our questions and concerns. They provided me an excellent service, always available and understanding my legal needs. I love their advice and representation. I would recommend Kanowsky & Associates to everyone that needs great legal assistance.
Mr. Kanowsky was very easy to talk with and was very prompt to respond to the information I sent him regarding my issue. I was very impressed with his web site and he more than lived up to my expectations. Carl Kanowsky is an amazing attorney! He helped me win my case!
Mon-Fri: 9am - 5pm
Sat & Sun: Closed
Nearby Real Estate Lawyers in Santa Clarita: