Lorne C. Book, P.C. - BOOK LAW FIRM
Lorne C. Lorne C. Book, P.C. - BOOK LAW FIRM is one of the Three Best Rated® Real Estate Lawyers in Carrollton, TX.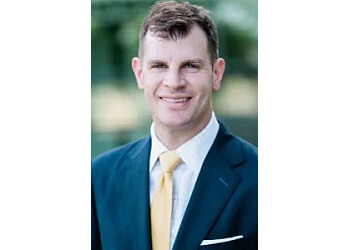 Book is passionate about helping individuals protect their futures and their legacies. He is graduated law degree from South Texas College of Law in Houston, Texas. He is established a Book Law firm in 2012. In the beginning, he worked for family and family-owned businesses. He offers estate planning in many ways from wills and trusts to tax planning. He is passionate about his work and really cared to solve their problems. His attention to detail and hard work have gained him many favorable results for his clients. His approach involves understanding its clients' objectives and working within a reasonable price to provide a cost-effective legal solutions. You can contact him to schedule your appointment.
Estate Planning

Probate

Wills and Trust

Power of Attorney & Tax Planning
"Mr. Book made our estate planning experience extremely easy and unburdening. We felt welcomed the whole time at his office and his assistant Barb never failed to show us their warm and friendly personality. We will be using their services again in the future!"
"Thank you Lorne for AWESOME service! We have been meaning to get our estate plans in order for a long time. We are going to sleep great tonight!"
Mon-Fri: 7:30am - 3pm
Sat & Sun: Closed
Nearby Real Estate Lawyers in Carrollton: