Paul F. Wieneskie
Paul F. Paul F. Wieneskie is one of the Three Best Rated® Real Estate Lawyers in Carrollton, TX.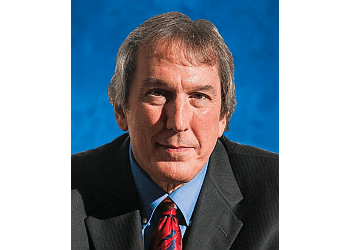 Wieneskie has more than forty years of experience. He is graduated from Baylor University in 1980 and earned his law degree from from Baylor in 1982. He has begun his career in 2006 to help his clients. He has been a long. member of many professional organizations. He advises parties in municipal law matters. He is a member of the Appellate Law sections of the Tarrant County Bar Association. Paul F. Wieneskie has protected the rights of citizens facing legal action for all types of alleged code violations, including building, housing, fire, and safety code infringement. Paul F. Wieneskie is focusing his practice on civil appeals, Municipal law, economic development issues, land use, and planning disputes. You can contact him 24/7.
BAILEY & GALYEN ATTORNEYS AT LAW - Buy

Sell Agreement

Mortgage

Note

Deed

Easement or Restrictive Covenants

Loan Refinancing and Modification & Landlord-Tenant Disputes
I'm very thankful to Paul F. Wieneskie and her staff! Very professional, knowledgeable and supportive during a most difficult time. Jane, thank you for taking care of me and my legal needs! Will definitely recommend Bailey and Galyen to family and friends!
Great office with a helpful and knowledgeable staff! Always prompt to respond to my needs. Thankful for Bailey and Galyen representing me for my legal needs.
Nearby Real Estate Lawyers in Carrollton: