Michael C. Schonberger, Esq. - LAW OFFICE OF MICHAEL C. SCHONBERGER, LLC
Michael C. Michael C. Schonberger, Esq. - LAW OFFICE OF MICHAEL C. SCHONBERGER, LLC is one of the Three Best Rated® Real Estate Lawyers in Jersey City, NJ.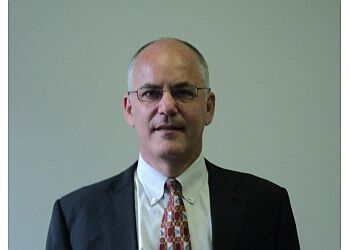 Schonberger, Esq. is the founder of the Law Office of Michael C. Schonberger, LLC. He earned his JD from Rutgers School of Law. He assists clients in buying, selling, leasing, developing, and refinancing residential or commercial properties in Central and Northern New Jersey, as well as handling important legal real estate matters in Northern New Jersey. The Law Office of Michael C. Schonberger, LLC serves a vast clientele with its acquisitions and sales of residential and commercial real estate, including all aspects of real estate development and construction, purchase and sale, and commercial real estate leasing. Their expertise extends to representing buyers and sellers, commercial landlords or tenants, business owners, and agents/brokers, whether providing risk advice or negotiating and closing a transaction. Additionally, the Law Office of Michael C. Schonberger offers free instant cost quotes to its clients.
Residential

Developing

Chain of Title

Quiet Title Actions

Encroachments

Commercial

Condominium Law

Leasing

Title Examinations

Construction Contracts

Selling

Buying

Purchases and Sales

Landlord

Tenant

Refinancing Residential & Commercial Properties
I was looking to buy my first house and reached out to Michael. He was very calm and composed and explained me the complete process of home buying and made me feel at ease. I decided at that point itself that he will be my lawyer. The home buying process is lengthy and complex but Michael was always there to explain each step in the process and guided me whenever required. Also he provided great insight which really helped me and negotiated on my behalf with the seller so I get the maximum sellers credit. He and his team really made the process smooth and kept me on track to close the house much sooner than the offer closing date. On the day of closing there was last minute issue that came up but Michael was quick to identify a solution which really helped me to close the house. I will strongly recommend his services to anyone looking for a lawyer and would be definitely reaching out to him again if I ever need a lawyer.
We used the services of Michael Schonberger to buy a house in West Windsor Twp, NJ. Michael and his team (Asya and Zion) were extremely helpful over this entire process helping us set expectations from the seller's side, how the process should unfold (home inspection and back-and-forth negotiations) and in a timely closing of the deal. Given that we had no experience in this whole process, we found all this quite educative. The cost for the whole service was also quite reasonable. Overall, Michael and co are extremely experienced in the whole process and I would recommend this team to anyone looking for an attorney wholeheartedly.
Michael Schonberger helped us out with a real estate contract dispute and quickly resolved our problem. He was attentive, informative, and forthcoming from the very beginning and helped put us at ease by leaving no stone unturned. His expert knowledge and accessibility is top notch. Highly recommend. Thank you, Michael!
Nearby Real Estate Lawyers in Jersey City: