Gibson Taylor Thompson Architecture & Design
Gibson Taylor Thompson Architecture & Design is a collaborative firm that strongly emphasizes detail, clarity, and innovation. Gibson Taylor Thompson Architecture & Design is one of the Three Best Rated® Residential Architects in Lexington, KY.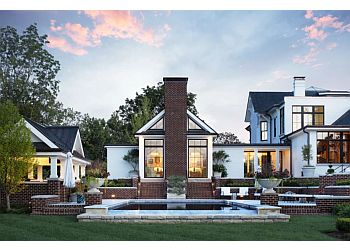 Their design philosophy is deeply rooted in Kentucky's rich architectural history and dynamic landscapes. By integrating regional traditions with cutting-edge technologies, they create buildings with enduring and distinctive charm. Their primary aim is to craft unique commercial and residential designs that homage to classical forms. With a focus on personalized, hands-on service, they pay meticulous attention to every detail while leveraging their extensive knowledge of regional building styles. The firm is deeply invested in understanding its clients' desires, aspirations, and needs, working closely with them to define a specific design program. The intimate and intense design process ensures the resulting design aligns perfectly with the client's vision. Gibson Taylor Thompson Architecture & Design is committed to delivering exceptional outcomes that stand the test of time.
Residential and Commercial Project

Additions

Custom Homes

Remodelling

Restoration

Office

Kitchen & Bathroom Design
Gibson, Taylor, Thompson were very attentive to our project offering solutions to design obstacles and providing guidance and leadership along the way. Though our project was small I never felt like it was any less important than others in their portfolio. I recommend them without reservation.
As a real estate broker, I've had the pleasure of working with many astute architects. I entrusted my own home, however, with Gibson Taylor Thompson Architecture & Design -- and have been delighted with their work. They created an addition on a very challenging site, with unique existing architecture, and did so in a seamless manner.
Baron, Vince, Darren & team are amazing to work with. Their team values the details as much as we do. From a concept to conception, GTT listens to the client, constantly communicates with Heller Built and produces a one of a kind design. Heller Built is honored to work with the team at Gibson, Taylor, Thompson.
Mon-Fri: 9am - 5pm
Sat & Sun: Closed
Nearby Residential Architects in Lexington: