Access Disability LLC
Access Disability LLC specializes in representing disabled claimants who are seeking disability insurance benefits due to their inability to work. Access Disability LLC is one of the Three Best Rated® Social Security Disability Lawyers in St Louis, MO.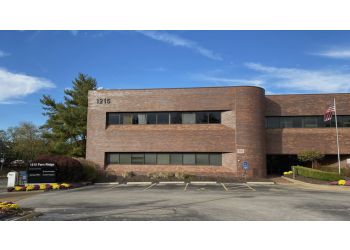 They also provide representation for disabled claimants seeking Supplemental Security Income assistance, which requires the same level of disability as Disability Insurance Benefits. Additionally, they assist claimants in appealing their denied claims beyond the Social Security administrative process. In cases where denials occur at the initial reconsideration, ALJ hearing, and appeals council stages, they are prepared to pursue lawsuits in federal court. This stage requires a different approach to representation, and their specialized attorneys have extensive experience in handling numerous lawsuits against the Social Security Administration in federal courts. Their focus is assisting disabled individuals in obtaining Social Security and SSI benefits. They provide representation to claimants at all stages, ranging from the initial application to federal court appeals. Throughout the administrative claims process, they operate on a contingency fee basis, meaning there are no fees unless you successfully obtain benefits.
Disability Insurance Benefits

Supplemental Security Income

Litigation in Federal Court

Applying for Disability Benefits

Appeals Process

Veterans Disability Law

Long & Short Term Disability
If you're in need of their services, I highly recommend them. Just mere words cannot express their professionalism, attentiveness, courtesy, and understanding. There are few people in their profession that can deliver on a promise, they are one of the few. My lawyer Brigid McNamara is an excellent choice if you are willing to use their services.
This Law Firm was AMAZING handling my social security case. They were professional and on it from start to finish. Ms. McNamara was my attorney and I could not have asked for a better representative. I highly recommend this Firm.
Excellent. Compassionate. Fast. I was told they were the best Social Security firm in the country, and they did not disappoint. Highly recommended.
David was the recipient of the 2004 Social Security Regional Commissioner's Public Service Award.
Mon & Fri: 9:30am - 4:30pm
Wed: 9:30am - 3:30pm
Tue,Thu,Sat & Sun: Closed
Other Social Security Disability Lawyers in St Louis: