Donald J. Derse - CROWE & SHANAHAN
Donald J. Donald J. Derse - CROWE & SHANAHAN is one of the Three Best Rated® Social Security Disability Lawyers in St Louis, MO.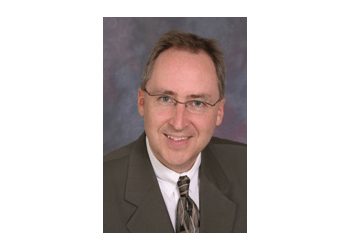 Derse is dedicated to helping people through those tough times. He has the trial experience needed to help people get the good outcomes they want. Donald represents his clients in a way that genuinely makes a difference in their lives. Crowe & Shanahan is a locally owned firm that has successfully represented clients all over the St. Louis metro area and in eastern Missouri and southern Illinois. Their attorneys have over eight decades of integrated legal experience to handle your matters effectively. Their firm was created to provide comprehensive assistance to individuals facing intricate Social Security disability issues. They take pride in developing strong professional and personal relationships with each client. Their team has provided prompt and skilled advice to their clients residing in St. Louis and the surrounding areas. Contact them to learn how they can bring their experience to work for you to obtain the benefits you need to support your family and future. No initial fees and no fees until your claim is approved.
Disability Benefits

Social Security Administration

Social Security Disability Insurance

Supplemental Security Income

Severe Impairment Claims

Chronic Pain

Mental Illness

Heart Problems

Lung Disease

Digestive Disorders

Degenerative Arthritis

Rheumatoid Arthritis

Lupus & Spinal Injuries
I've used many of attorneys in my life but Crowe & Shanahan handle this case with so much care I wished I knew about them in the pass and at this point I keeping them on speed dial I love them for the way they handle this case through this pandemic totally professional Thank You all again.
Best attorneys I've ever worked with. Professional and very competent. Whenever I had questions they were always honest and knowledgeable. I knew what to expect every step of the way. Thank you for everything.
I have worked with a couple lawyers in the past but Crowe & Shanahan have an amazing staff of professional employees. They are very friendly and dedicated to their jobs. Service is always about the client. Calls and letters kept me informed every step of the way. If there were 10 stars to rate them I would give them a 10. Looking for a great attorney? Crowe & Shanahan.
Mon-Fri: 8:30am - 4:30pm
Sat & Sun: Closed
Other Social Security Disability Lawyers in St Louis: