Jessica Dumas - The Law Office of Jessica Dumas
Jessica Dumas has dedicated her legal career to assisting individuals in need of disability support. Jessica Dumas - The Law Office of Jessica Dumas is one of the Three Best Rated® Social Security Disability Lawyers in Jacksonville, FL.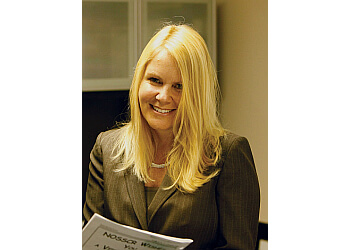 With more than two decades of experience, she has focused exclusively on disability law, specializing in representing disabled individuals seeking SSD and Supplemental Security Income. At Jessica Dumas's law office, they prioritize the well-being of their clients in every case. Witnessing the profound impact that disability can have on personal, work, and family life on a daily basis, the law firm is committed to simplifying the challenging process of securing social security disability benefits. Since 2000, the Law Office of Jessica Dumas has been diligently working to help clients safeguard their quality of life by obtaining the benefits they deserve. They proudly offer a complimentary, thorough, and comprehensive case evaluation to individuals seeking their assistance.
Supplemental Security Income

Reconsideration

Initial Application

Federal District Court

Administrative Law Judge Hearing

Disability Appeals

Appeals Council

Social Security Disability Insurance & Application
I feel it is very important that I leave this testimonial not for the law firm but for anyone that needs help with their disability case. My case was not a easy one so I called nine law firms one morning and this was the only one to call me back that day! They were always professional, organized and cordial. They kept me informed and made sure I knew what to expect. Sara, Michelle, Corrine and Jessica form a team that advocated for me and I'm sure that they will for you as well. If disability law was boxing this law firm would be Ali the greatest!!!!!!!!
Atty Jessica, Michelle and Atty Corrine were a blessing to my husband's case. They were compassionate, professional, and kept us well-informed from the initial consultation through the final decision. They gave time frames for each step and met every deadline! They worked diligently to get my husband's benefits approved faster than we expected and without having to go to trial.
Jessica Dumas and her team were absolutely fantastic! They were so very professional I do recommend them for all your legal needs. Super helpful.
Mon-Fri: 9am - 4pm
Sat & Sun: Closed
Other Social Security Disability Lawyers in Jacksonville: