Michael Sullivan - SULLIVAN LAW OFFICE
Michael Sullivan brings 20 years of experience as a disability lawyer, fully committed to his clients' well-being. Michael Sullivan - SULLIVAN LAW OFFICE is one of the Three Best Rated® Social Security Disability Lawyers in Louisville, KY.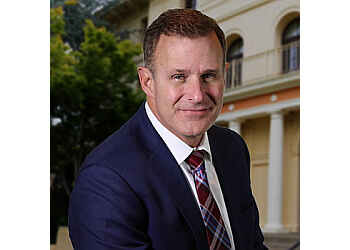 He upholds the values of openness, honesty, and empathy as a social security attorney. His primary goal is to be the trusted advocate you can rely on when facing disability-related legal matters. At Sullivan Law Office, they prioritize safeguarding your future. With over 25 years of dedicated service, they have successfully represented countless clients with disabilities, securing the compensation they deserve. They provide transparent assessments of your case, diligently gather supporting medical records, and strive to ensure you comprehend every step of the process. Rest assured, their initial consultations come at no charge to you.
Social Security Disability Benefits

Workers Compensation

Kentucky Disability Retirement

Long Term and Short Term Disability

Physical Injury

SSD Benefits

Application Process

Claim Denial & Supplemental Security Income
I contacted Sullivan Law Office late Friday afternoon and received an immediate call back from Mr Sullivan himself. After explaining my situation he immediately made me feel at ease and assured me he would help me. He was very professional and friendly. I look forward to working with him.
I have worked with judges, attorneys and the judicial system my entire career and have to say Sullivan's Law Office is very professional, courteous and trustworthy. Mr. Sullivan and his staff worked diligently to provide me a favorable outcome on my case. They always kept me well informed and worked long side me to get the job done. I highly recommend Sullivan's Law Office for whatever legal needs you may need assistance with!
Anytime I had a question about my case or a general question about the process they answered. I'm so happy I went with Sullivan law. Thank you to him and his amazing staff for letting this be a stress free experience!!
Mon-Fri: 8am - 4:30pm
Sat & Sun: Closed
Other Social Security Disability Lawyers in Louisville: