Tracy Tyson Miller - The Law Office of Tracy Tyson Miller
Tracy Tyson Miller is an experienced disability lawyer who specializes in representing individuals seeking Social Security Disability benefits. Tracy Tyson Miller - The Law Office of Tracy Tyson Miller is one of the Three Best Rated® Social Security Disability Lawyers in Jacksonville, FL.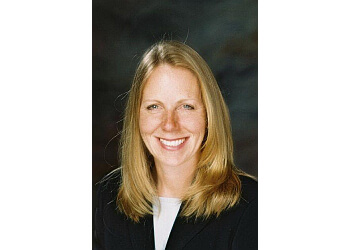 She is dedicated to helping her clients understand the complexities of the Social Security system and navigate the process of obtaining benefits. With over twenty years of experience, Tracy has successfully assisted numerous Americans in securing their Social Security payments. Her primary objective is to expedite the process and help her clients receive the benefits they deserve in a timely manner. Tracy assists individuals with various medical conditions and offers a fee arrangement that is typically contingent upon the recovery of benefits. Additionally, Tracy offers free initial consultations if she decides to handle your claim. At the Law Office of Tracy Tyson Miller, the staff has extensive legal expertise and will guide you through each step of the disability process. They will diligently monitor your claim, complete necessary paperwork, gather and review evidence from your physicians, arrange any required medical or psychological evaluations, and address any inquiries you may have throughout the duration of your claim.
Workers Compensation

Social Security Disability Insurance

Supplemental Security Income

Social Security Disability Appeals & Application
She is very professional and helpful. She understands what you're going through, I like that she's straight forward with me. Her staff is helpful and respectful. She tries to make things convenient and less cost for you too which is very important and helpful to me. You can't go wrong choosing her for your disability attorney.
Tracy and Tiffany were extremely helpful and knowledgeable. They helped me get though the disability process as quick as possible. Without their help I feel like I would still be fighting this battle. I am truly grateful everything they have done for me!
I highly recommend The law office of Tracy Tyson Miller. Her and her assistant Tiffany were always extremely helpful, professional, and compassionate
Mon-Fri: 9am - 3pm
Sat & Sun: Closed
Other Social Security Disability Lawyers in Jacksonville: