Acade Tax Services, LLC
Acade Tax Services, LLC stands out as a leading provider of tax preparation services, offering individuals a distinct and simplified approach to tax assistance. Acade Tax Services, LLC is one of the Three Best Rated® Tax Services in Buffalo, NY.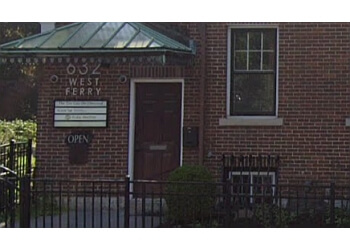 The company excels in maximizing write-offs and credits, catering to various categories such as home offices and small business owners. With Darren Dowdell, a seasoned professional with 30 years of experience in tax preparation, at the helm, clients can expect superior outcomes at a more affordable price. Dowdell specializes in serving hardworking individuals from middle-income brackets, ensuring they receive all possible deductions and credits. Acade Tax Services, LLC strives to help clients minimize their tax liabilities within the confines of the law while maximizing their refunds. With ATS, the tax preparation process becomes seamless and effortless as the team goes the extra mile to identify and claim every available deduction. To benefit from their exceptional services, reach out to them and schedule an appointment, guaranteeing an outstanding tax service experience.
Tax Preparation

Individual

Sole Proprietor

LLC

S and C-Corporation

Non-Profit

Business Tax Preparations

Partnerships

Bank Account Routing

Self-Employed

Property Taxes

Out of State Income

Additional States

Bookkeeping

Payroll

Mortgage Interest Statements

Brokerage Statement

Childcare Expenses

Rental Property

Bookkeeping & Payroll
Yesterday I went and completed my taxes with Darren. I was really blown away by his professionalism and great attitude. He was also very precise and efficient. If you need your taxes done by someone who knows exactly what they are doing.... Darren is your guy! Please book your an appointment with him because you will not be disappointed. Oh and lastly he has a client portal where you can always go back and retrieve your taxes.
My first time filing with Darren this year. He's very professional and experienced. Didn't get that "rushed" feeling like I would normally get at H&R Block.. If you want your taxes done right at a fair and reasonable price, Darren is your guy.
Darren was awesome! Very knowledgeable, prompt, professional and most importantly, fair! I will be going to him for my annual tax needs.
Mon, Wed & Sat: 9am - 9pm
Tue, Thu & Fri: 9am - 8pm
Sun: 9am - 5pm

Nearby Tax Services in Buffalo: