Sylvan Learning of Redlands
Sylvan Learning of Redlands stands out as a premier tutoring center in Redlands, CA, renowned for its exceptional services. Sylvan Learning of Redlands is one of the Three Best Rated® Tutoring Centers in San Bernardino, CA.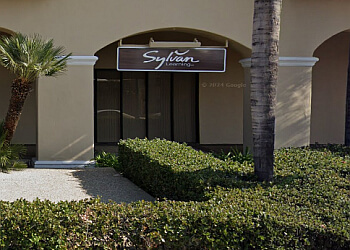 At Sylvan Learning, they prioritize the development of personalized plans that deliver optimal results. Their primary focus is on fostering academic confidence, nurturing intellectual curiosity, and instilling a genuine passion for learning. The dedicated teachers at Sylvan Learning possess the expertise to motivate and inspire children, ensuring they thrive and flourish academically. By tailoring their tutoring programs to cater to the specific needs of each child, they create an engaging and highly effective learning experience. Moreover, Sylvan Learning offers flexible and affordable options, accommodating both your schedule and budget. To get in touch with them, you can either call or complete the form on their website.
Math

Reading

Writing

Algebra and Geometry

Study Skills

Foreign Languages

Homework

Homeschool Support

Live

Online Tutoring

School Support

French Support

Upper Level Science

ACT

SAT and ASVAB Preparation

Robotics & Engineering
I love Sylvan, it has been an amazing experience. In a period of 4 months, my daughter was able to fill the gaps in her education as well as gain confidence in her ability to succeed moving forward. The Sylvan staff were amazing and made learning so much fun for her. I will forever be grateful and will recommaend to friends/family.
My son has been coming here since Summer 2022 to help with his reading and he has improved so much in his reading to get where he needs to be. He enjoys coming here all the time. Everyone is so nice and helpful.
So I finally enrolled my son who is in 5 grade at the beginning of the school year it has made a big chang, his grade level in reading was a grade above. Last four years my son coming to sylvan.
Discount
$100 Offer on Any Tutoring Program
Mon-Thu: 9am - 7pm
Sat: 9am - 11am Fri & Sun: Closed
Other Tutoring Centers in San Bernardino: