Chattanooga Web Design
Chattanooga Web Design is a comprehensive web design company situated in Chattanooga that strives to enhance your online presence and assist you in achieving your goals. Chattanooga Web Design is one of the Three Best Rated® Web Designers in Chattanooga, TN.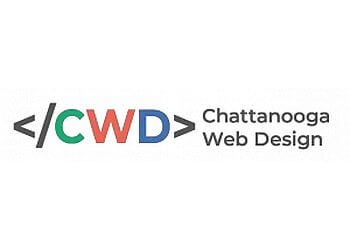 Their goal is to inspire and empower individuals to create a more fulfilling life by supporting one another's growth. Christian serves as the Chief Executive Officer of Chattanooga Web Design, and he is dedicated to assisting businesses in expanding through innovative web design and online marketing. The team combines your expert knowledge and displays it on the web in a modern, highly qualified manner. Most notably, they guide customers to respond to your website. Their one-of-a-kind subscription service allows you to start with a fresh web design and gradually modify it as your business expands and as they observe what works through your analytics. They have a quick 15-minute meeting to understand your objectives and develop a website that helps you achieve them.
Custom Web Design

SEO

Keyword Research

Google My Business Page

Content Creation

Backlinks from Quality Websites

Custom Emails

Local Business Directory Listings (Citations)

SSL Certificate (Security)

Monthly Reporting

Google Ads Consulting

Responsive Design

Monitoring

Hosting & Backups
CWD's people are great people to work with, filled with energy, enthusiasm, and determination to evolve and thrive at all times. The company's culture around a growth mindset, creativity, innovation, principles, and values essential to make this a better world is a perfect frame for adding value, having people, excellence, efficiency, customer service, creativity, and innovation as its main priorities. You will celebrate to have given them a try and after that, every day while staying with them!
To the team at Owli Website Design, I want to let all of you know that it was a pleasure to have worked with you on our SEO and web development. I set aside a good chunk of our marketing budget on this project and it paid off big time because the changes have almost doubled our revenue. Our company has been thriving like never before and we're even gaining a following outside of Chattanooga. Thank you all so much!
It is an excellent company, with a great culture, I feel very happy to work here, we do each project with love and dedication.
Mon-Fri: 9:30am - 4:30pm
Sat & Sun: Closed
Other Web Designers in Chattanooga: