Orange County Web Design & Development
Orange County Web Design & Development is one of the well-known web design companies in Orange. Orange County Web Design & Development is one of the Three Best Rated® Web Designers in Orange, CA.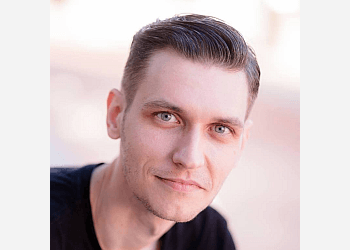 Dominic Zelek is the founder of a web design and development company in Orange County. He specializes in creating high-performance, responsive websites using platforms such as Shopify and WordPress. His designs are custom-tailored to fit the specific needs of each business and to achieve the desired results. He works closely with his clients to create visually appealing and user-friendly websites for personal and small businesses. He also utilizes the right marketing tools and SEO to help his clients achieve their goals. They can collaborate to develop a cost-effective and successful marketing strategy.
Web Design and Development

Marketing & Maintenance
We have been using Dominic for our website services for a big hospitality company in Los Angeles from SEO to website updates, domain transfers, you name it. He has been incredibly organized, responsive, helpful, and has continuously demonstrated that he genuinely cares about his clients' success. We will continue to use Dom on a retainer, and I highly encourage you to try his services, you will not be disappointed!
Our e-commerce shoe brand, Evelyn Ford Luxury, has consulted with Dominic Zelek at OC Web Design & Development on updating our growing website for several years now. Dominic works within our budget and limitations, always with an eye to what is needed for growth. We are keenly aware of how his approach saves us money and time. He is also a pleasure to work with.
Dominic is great to work with for all my web needs. He's helped me with my website, SEO and is always teaching me as he helps. He never just say "yes" or "no". He always follows his response with some knowledge and even though I don't grasp it all, he insists in teaching me and I appreciate it all. Thank you Dom! I highly recommend him for all your business needs through the web.
Mon-Fri: 9am - 6pm
Sat & Sun: Closed
Other Web Designers in Orange: