Red Rocket Web Specialists
Red Rocket Web Specialists is one of the best web designing companies in Fort Collins, Colorado. Red Rocket Web Specialists is one of the Three Best Rated® Web Designers in Fort Collins, CO.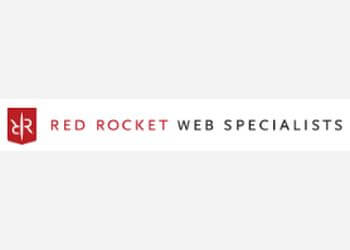 Their expert designers specialize in creating websites that work efficiently and user friendly. Along with professional web design, they offer search engine optimization services to help businesses rank on Google and strategic branding and marketing. Red Rocket Web provides Strategic Branding, website design, SEO and Marketing services that strive for excellent results. They are passionate about helping businesses and organizations make their brands known so that they can reach new prospects and ultimately see sale conversions. Their custom, a professional website, will be unique to meet your needs. Over their years of experience, they have helped countless businesses increase their sales. They also offer free consultation.
Website Design

SEO

Strategic Branding & Digital Marketing
I've had the privilege of working with Chadd at Red Rocket for years. In terms of experts in the field, Chadd and Red Rocket is at the top. Whether you're looking for rich, sophisticated web sites, design work, advice on how to best position your business on the web - Chadd understands the in's and out's of it all. Honestly, talent, integrity, top-notch design and programming talent... the team at Red Rocket is truly one of your business's best allies when it comes to maximizing your web presence.
Chadd walked me through a thorough review of our current site's performance for SEO. While I tend to know enough to be dangerous, he provided me insight at a deeper level without any hard sell attached. His site audit was comprehensive and insightful for me and it was time well spent. Appreciate it!
What a great experience dealing with Chadd at Red Rocket Web Specialists! Received lots of great advice and a proposal to help move my business forward. I look forward to working with them in the near future.
Mon-Fri: 8am - 6pm
Sat & Sun: Closed
Other Web Designers in Fort Collins: