SYSALL, LLC
SYSALL LLC is a Digital Marketing Company located in the city of Kent in the state of Washington. SYSALL, LLC is one of the Three Best Rated® Web Designers in Kent, WA.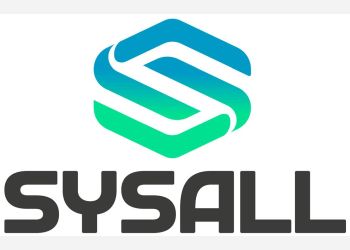 Their mission is to help you grow and connect with your customers through their products and services. Their services to their customers always pretend to be the first. The team is trustworthy, professional, and friendly, and they always ensure the success of all their coaching services. They provide the services of Web Design and Maintenance and Management Reviews to their customers. They also have great price options to help the growth of their clients. Whenever the clients get a dought about the services, they response to their client's questions and solve the basic website's problems for their clients.
Web Design and Maintenance

Google Products

Facebook Products

Management Reviews & Digital Marketing
I am delighted to leave a 5-star review for Sysall. Since partnering with Miguel and his team, our business (Alpha Concrete, LLC) has witnessed tremendous growth, and seen a significant increase in leads. These guys have a wealth of experience in marketing, and it shows in the exceptional service they have provided us. They helped us create a professional and user-friendly website that has significantly enhanced our online presence. Additionally, they have provided us with valuable marketing solutions that have helped us reach new audiences and increase our revenue. We highly recommend them to any business looking to take their marketing efforts to the next level. Their expertise, creativity, and commitment to excellence make them a standout choice in the industry.
Sysall's team is trustworthy, professional, friendly and always ensures the success of my professional coaching services. I have been working with Sysall for the last two years, they are great listeners and have great understanding of what my company's marketing needs are. They have support me with my website design, digital cards, logo and marketing strategies for the last two years. I also have recently launched my new website, and I decided to called Miguel Rios because other companies don't always understand the results that I need. Miguel in a very short time was also able to create a professional social media new look in a very tight framework. They also have great price options to help my business grow, I highly recommend their services, they are a very dedicated team!!
Great company and excellent services. Miguel and his team helped me in my business. They made my website, and They managed my marketing with Google Ads. 100% recommended.
Other Web Designers in Kent: