Treasure4Life Photography
Treasure4Life Photography is a specialized photography studio located in Orange County's Huntington Beach. Treasure4Life Photography is one of the Three Best Rated® Wedding Photographers in Huntington Beach, CA.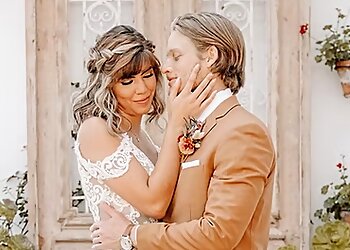 Bassem is the founder of Treasure4Life Photography. They offer customized photography services for newborns, maternity, and weddings. They serve clients from all over the Los Angeles and Orange County area, and their photography style is modern and contemporary, with a focus on light, shadows, and textures. As a professional newborn, maternity, and wedding photographer, Treasure4Life is highly skilled in the studio and outdoor lighting, allowing them to achieve a variety of looks in each session. They are known for their organic and natural style of photography, and they carefully select props and accessories that will not distract from the people in the picture.
Newborn

Maternity & Wedding Photography
Our family had a great experience with Bassam. He shot our newborn at 6 days young with so much patience and our two older daughters. His quality of deliverables and punctuality were on point and we treasure his captures so very much. Great value and service. We would highly recommend and would be happy to use him again for any family photos!
Was able to book a last minute photo shoot for my newborn within days and loved the pictures. He took many different photos and we ended ip buying all of them. Planning to do future monthly shoots.
Highly recommend. The studio is nice, clean and many props to pick from. Bassem was very gentle and patient with my son.
Bronze Package Photo & Video: $5200
Silver Package Photo & Video: $5800
Gold Package Photo & Video: $6200
Mon-Fri: 8am - 7pm
Sat & Sun: 8am - 11am
Nearby Wedding Photographers in Huntington Beach: