Forest Accounting and Tax
Forest Accounting and Tax is a highly reputable accounting firm situated in the heart of Simi Valley, offering a wide range of financial services to individuals, small and large businesses, and other agencies. Forest Accounting and Tax is one of the Three Best Rated® Accounting Firms in Simi Valley, CA.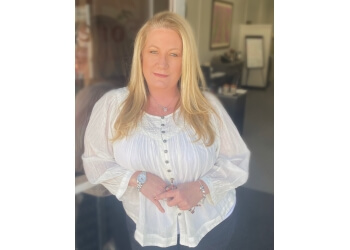 Their primary objective is to provide their clients with insightful advice, empowering them to make informed financial decisions. With a commitment to excellence, they strive to deliver the best possible service to every one of their clients. Their team of experienced and friendly professionals is dedicated to ensuring that the expertise of the entire firm is utilized in serving every client. They recognize that every client has unique needs and challenges and thus tailor their approach to meet these specific requirements. As part of their commitment to continuous improvement, they believe in the importance of ongoing education to enhance their technical expertise, financial knowledge, and service to their clients. This dedication to staying abreast of the latest industry developments ensures that their clients receive the highest quality of service.
Mobile

Small Business Accounting

Payroll

Tax Preparation

Bookkeeping

Personal Financial

Retirement

Estate

Succession Planning

ElderCare

Bank Financing

Internal Controls

Cash Flow Management

Part-Time CFO Services

Business Valuation

Retirement and Estate Planning

Personal Financial & Strategic Planning
Niki is the absolute best. My fiance and I went in to meet with her about starting our business and all of the licensing and tax setup involved in the whole process (which was quite overwhelming for us) and she walked through everything with us from the difference between sole proprietorship and S corps to the different city bureaus we should talk to and so much more. We met with her at the end of the day when her office was empty and she still took an hour and a half of her time to patiently listen to and advise on a number of intricate family and financial details. She clearly knows what she's doing and has a LOT of experience with all different kinds of businesses and people. She knows the area really well and I would recommend her to anyone looking for a bookeeper/accountant.
Nikki is amazing! She was referred to me by a good friend after my divorce. I also own my own business so I had lots of questions about filing that year. Nikki had great solutions and was creative and knowledgeable. She was not only professional but sensitive to my predicaments and funny, as well. I have recommended her to a few friends who have used her services and have loved her, too! I am very happy to have such a wonderful accountant. What a blessing.
Overall a 100% experience. The office staff was friendly and communicative, Niki herself was kind, intelligent, and finished our taxes in just an hour. Pricing was on point and she probably saved us more than the fee. We highly recommend Niki at Forest Accounting and Tax.
Mon-Sat: 9am - 5pm
Sun: Closed
Nearby Accounting Firms in Simi Valley: