Christopher S. Lichtenwalter, M.D - C.A.I, A Cardiovascular & Arrhythmia Institute
Christopher S. Lichtenwalter, M.D - C.A.I, A Cardiovascular & Arrhythmia Institute is one of the Three Best Rated® Cardiologists in Mesa, AZ.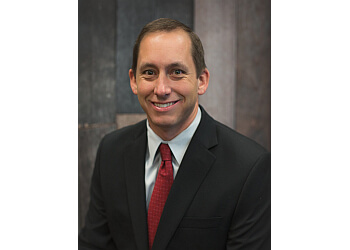 Dr. Christopher S. Lichtenwalter completed his medical degree at the prestigious University of Texas Southwestern Medical Center, demonstrating his commitment to academic excellence. He further honed his skills through an internship and residency training in internal medicine at UT Southwestern Medical Center. With his passion for providing comprehensive cardiovascular care, Dr. Christopher S. Lichtenwalter pursued board certifications in internal medicine, cardiovascular disease, and interventional cardiology. This extensive training and certification have equipped him to offer a wide range of specialized services. Remarkably, he performs over 800 catheterization procedures each year, showcasing his expertise in the field. Dr. Christopher S. Lichtenwalter has devoted particular attention to complex coronary percutaneous interventions, including chronic total occlusions, as well as peripheral endovascular interventions and structural heart disease interventions. His specialization lies in interventional cardiology, where he utilizes advanced techniques to deliver effective treatments. As a valued partner at the Cardiovascular and Arrhythmia Institute, Dr. Chris Lichtenwalter collaborates with a dedicated team to address heart and vascular disorders. They strive to provide comprehensive care to patients, empowering them with knowledge about available treatment options. Additionally, Dr. Chris has a clinical interest in the endovascular treatment of acute and chronic peripheral arterial disease, further enhancing his expertise in the field. Through his commitment to excellence and patient-centered approach, Dr. Chris Lichtenwalter continues to make significant contributions to the field of interventional cardiology, ensuring that patients receive the highest quality care for their cardiovascular needs.
Pacemaker Insertion

Atrial Fibrillation Treatment

Peripheral Vascular Disease

High Cholesterol

Echocardiography

Angiography

Holter Monitoring

Atherosclerosis

Unstable Angina

Heart Catheterization

Hypertension

Cardiac Arrhythmia & Acute Coronary Syndrome
Dr L is the best, I've been going to him for over 3 years. And recently my wife started seeing him, and now my sister will start seeing him. This Dr is more than 5 stars. To all the naysayers, yes he does listen to you. You need to remember, he's there to do a job. And has other patients he needs to see, he doesn't have time to hear about your vacation in the Bahamas. If you have questions, write them down, and when you see him. He'll answer them, and address those concerns. I know he's busy when I see him, that's why I have my questions written down beforehand. I want him to get to his next patient ASAP, because your condition may be worse, and I don't want to keep you waiting. I've referred my wife, and now my sister to Dr. L, and I'll keep the referrals coming. Yes, he has operated on me numerous times for numerous blockages. Thanks, Dr L.
Dr. Lichtenwalter is a kind, gentle doctor. He listens to your concerns, & explains the why & how procedures are done. His staff are an amazing bunch of ladies. All missed appointments are followed up on, & they strive to get you back in ASAP. I will be referring any of my family members, & friends to him.
I really like Dr. Lichtenwalter's bedside manner. He listen's to all your concerns and seeks your input in your plan of care. I've been a patient of his for about 5 years and I have always had excellent care. I will admit at times the wait can be long. I understand in Cardiology emergencies happen and accept this.
Accept a variety of health insurance providers, including AARP UHC Medicare Complete, Aetna Commercial, AHCCCS, AZ Complete Health–Preferred Provider, ALLWELL Medicare Advantage, Ambetter, Ameriben, BCBS Commercial, BCBS Medicare Advantage, Bright Health Individual, Bright Health Medicare Advantage, CIGNA commercial, CIGNA Healthsprings, GEHA, GHI/Emblem Health, Gilsbar, Health Choice Pathways, health partners, Humana medicare Advantage, Humana Commercial, Medicare & Multiplan/PHCS
Mon-Fri: 7am - 4pm
Sat & Sun: Closed
Nearby Cardiologists in Mesa: