Hi-Tech Carpet Cleaning
Hi-Tech Carpet Cleaning stands out as one of the premier carpet cleaning companies in Elk Grove. Hi-Tech Carpet Cleaning is one of the Three Best Rated® Carpet Cleaners in Elk Grove, CA.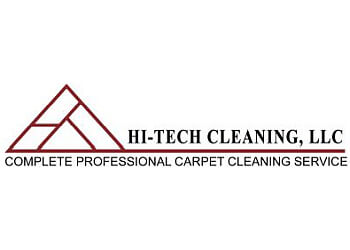 They cater to both residential and commercial clients, providing top-quality services. At Hi-Tech Carpet Cleaning, they utilize advanced Rotovac equipment, renowned for its state-of-the-art technology. This cutting-edge machinery enables them to deliver fast and thorough deep cleaning for your carpets. With a wide range of cleaning services available, they offer effective solutions capable of tackling even the most stubborn stains, all while expertly preserving the quality of your carpets. The team at Hi-Tech Carpet Cleaning understands the importance of a fresh and rejuvenated look for your carpets. That's why they employ powerful vacuums that ensure deep cleaning, giving your carpets the appearance of brand-new flooring. Customer satisfaction is of utmost importance to Hi-Tech Carpet Cleaning, and they consistently strive to deliver excellence in both their services and customer care.
Carpet

 Pet Stain and Odor Removal

Area Rug & Steam Cleaning
Alex is the best. He is very knowledgeable and will walk you through the process. I have used his services for my home and for clients as well. His pricing is well worth what you get. I will continue to use Alex and his company for all my carpet needs.
My carpet was filthy. Alex went above and beyond, taking extra time to remove stubborn stains and the carpet looks like new! He coached me on products and tips to use to keep it looking good longer. I highly recommend this business and am never looking anywhere else again.
We have used Hi-Tech twice now, and both times we have been very satisfied with the process and the results. We will definitely have them come back.
House Carpet Cleaning Special $55.00 per Room up To 200 Sq/ft
Pet Odor Removal ($35.00 per room)
Carpet Protector ($20.00 per room)
Stairs ($5.00 per Step)
Landings ($8.00 each)
Hall up to 10 linear/ft ($20.00)
Hall up to 14 linear/ft ($25.00)
Hall up to 18 linear/ft ($35.00)
Walk in Closets($15-$25 each)
Bathroom ($10.00-$25.00 each)
Mon-Fri: 8am - 5pm
Sat: 9:30am - 3pm
Sun: Closed
Nearby Carpet Cleaners in Elk Grove: