Dr. Jeff Keysar, DC - THE JOINT CHIROPRACTIC
Dr. Jeff Keysar, DC - THE JOINT CHIROPRACTIC is one of the Three Best Rated® Chiropractors in Henderson, NV.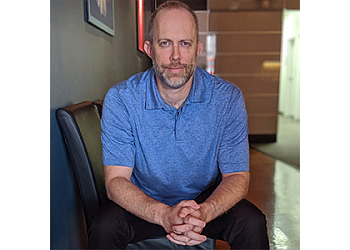 Dr. Jeff Keysar obtained his Doctorate of Chiropractic from Life Chiropractic College West in Hayward, California. With over 20 years of experience in the field, Dr. Jeff Keysar possesses extensive expertise in treating musculoskeletal injuries across all age groups, from infants to adults. Throughout his career, he has had the privilege of treating professional athletes, endurance athletes, Las Vegas Strip performers, and families of various sizes. Dr. Jeff Keysar's profound knowledge of chiropractic care ensures that each patient receives precise and tailored treatment, facilitating a swift recovery and a path towards future wellness. The Joint Chiropractic in Henderson is dedicated to delivering top-notch chiropractic care by identifying the root cause of the problem. The team utilizes techniques such as Gonstead, soft tissue technique, diversified, and Webster to provide effective treatment to their patients.
Elbow

Foot

Knee

Ankle

Upper Back and Lower Back Pain

Migraine and Tension Headache

Shoulder

Fibromyalgia

Neck

Chronic Injuries & Sciatica
Dr. Smith has some of the best techniques around. I go into the joint about once a week and I always walk out feeling loose and better than when I walked in! Highly recommend for anyone looking to get adjustments on the regular!
Dr. Smith, was very thorough and knew his job. I have not been with a chiropractor for over a year. I feel great after that adjustments and good conversation to educate.
Dr Smith has been wonderful dealing with my vertigo that I've been dealing with for the past month I look forward to seeing him every week.
Discount
New patient Special $29 for Consultations, Exams & Adjustments
Mon-Fri: 10am - 2pm|2:45pm - 7pm
Sat & Sun: 10am - 4pm
Nearby Chiropractors in Henderson: