Dr. Shawn Larkin, DC - GREEN VALLEY WELLNESS & CHIROPRACTIC
Dr. Shawn Larkin, DC - GREEN VALLEY WELLNESS & CHIROPRACTIC is one of the Three Best Rated® Chiropractors in Henderson, NV.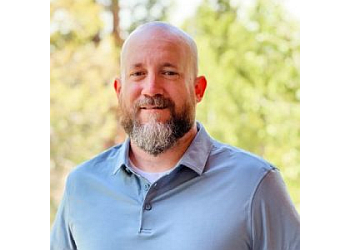 Dr. Shawn Larkin is an esteemed chiropractor in Henderson, NV. He completed his chiropractic education at Palmer College of Chiropractic in San Jose, California. Since 2015, he has been dedicated to the practice of chiropractic medicine in Southern Nevada. With a passion for patient interaction, Dr. Shawn Larkin enjoys assisting individuals to enhance their quality of life without discomfort. He takes pleasure in employing scientific knowledge and medical expertise to optimize the health and performance of his patients. Dr. Shawn Larkin practices at Green Valley Wellness & Chiropractic. Dr. Larkin, along with the team at Green Valley Chiropractic & Wellness Center, is committed to promptly resolving any issues you may be facing. They have served over 1143 families and performed over 23088 adjustments. Your concerns will be thoroughly addressed and resolved in a timely manner. Green Valley Chiropractic & Wellness Center prioritizes personalized care, tailoring their chiropractic treatments to meet the specific medical requirements of each patient. They guarantee lasting results that cater to individual needs and promote overall well-being.
Headaches

Pinched Nerves

Sciatica

Auto Accidents

Sport Injuries

Work Injuries

Disc

Back and Neck Pain

Herniated Disc

Bulging Discs

Whiplash

Sciatica & Massage Therapy
Best chiropractor ever !! Not kidding ..I look forward to ALL of my appointments. !! …Staff is super friendly !! Hands down to Dr. Larkin and his staff thank you.
Dr Larkin is amazing! He takes care of my husband & I. After our adjustments, we leave feeling great. Highly recommend Dr Larkin for all your Chiropractic needs.
Love this office! Everyone is so kind and Dr. Larkin was awesome, he fixed my neck!! Thanks! I'll be back!!
Mon-Thu: 8am - 6pm
Fri: 8am - 12pm
Sat & Sun: Closed

Nearby Chiropractors in Henderson: