Elk Grove Computer Services
Elk Grove Computer Services has been providing computer repair services for over 13 years. Elk Grove Computer Services is one of the Three Best Rated® Computer Repair in Elk Grove, CA.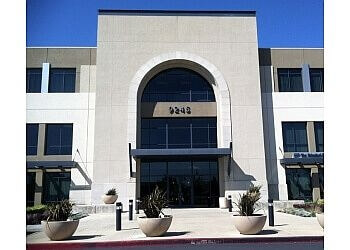 The company has CompTIA A+ certified. Bill is the founder and owner of the company. He can fix any make and model of laptop computers to the motherboard level. The tech team specializes in data recovery, desktop and laptop repair, and screen repair. They provide customer satisfaction services, and they use advanced computer repair methods. They have a fully equipped workshop to handle all your repair needs. Their tech team uses only the best quality parts for repairs. They have a very high success rate with repairs, including water damage, black display, and graphical issues. Elk Grove Computer Services's team has extensive knowledge to handle all kinds of repair services and professionally completes the job. Elk Grove Computer Services offers competitive rates for all repairs and ensures to delivery of certified services. As a result, they built strong relationships with their customers.
Laptop and Computer Repair

Computer Diagnostic

Data Recovery

Laptop Screen Repairs

Operating System Reinstalls

Viruses and Malware Removal

Troubleshooting & Pc Support
Before I trashed an older laptop, I decided to try my last option and called Elk Grove Computer Services. Bill said to bring it in and he would take a look at it for no charge. After he looked at it, he quoted me the most reasonable price for a new hard drive with windows 10 loaded. He said it would take about a week so I left it. 24 hours later he called and said it was ready! To my delight I now have what I consider a brand new laptop. I'm the winner!!! Thank you Bill!
If there were ten stars I would give them as a review. Bill is a hard working, honest man and he does exactly what needs to be done, keeping you informed along the way. He's more reasonable in his pricing than any big service company, and I highly recommend him for your computer needs!
This was a great place to get my son's laptop repaired, and the owner Bill knew what he was doing to repair the problem. He was knowledgeable, gave me great service, and was reasonably priced. I will definitely bring him any of my computer issues in the future. Thank you Bill.
Mon-Fri: 9:30am - 6:30pm
Sat: 9:30am - 2:30pm
Sun: Closed
Nearby Computer Repair in Elk Grove: