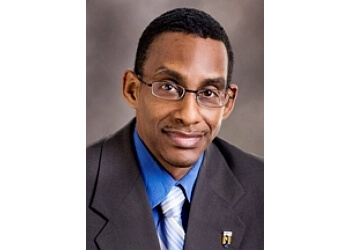 John O'Neal has been practicing law in North Carolina continuously for more than 25 years. He is the founder of the O'Neal Law Office. John has done his JD at the University of North Carolina School of Law. He has dealt with a variety of consumer law issues and advises clients with regard to their options for seeking compensation and other relief. John's experience with consumer law issues allows him to assess the facts of a client's situation and the likelihood of success for a case in Greensboro and throughout North Carolina. He is committed to providing excellent legal service while also serving the North Carolina community by providing free legal resources, continuing legal education, and legal mentoring. He has been a member of the North Carolina Bar Association since 2001.

UNIQUE FACTS:
• Consumer Law
• Legal Mentoring
• Personal Attention
• Lemon Law
• Reasonably Priced.
Specialty:
Auto Fraud/Dealer Fraud/Lemon Law & Used Vehicles, Vehicle Repair, Failure to Disclose Damage, Odometer Fraud, Vehicle Warranty Issues, Construction Defects, Homeowner Problems, Junk Texts, Robocalls, Unfair Debt Collection Practices, Debt collection defense, Civil Litigation, Collection on Debts Paid in Full, Wrongful Repossession, Junk E-Mail & Faxes
Contact:
Working Hours:
Mon-Thu: 9am - 6pm
Fri: 9am - 4pm
Sat & Sun: Closed
TBR® Inspection Report: