Antionette Lias - Lias Law Firm
Antionette Lias is a highly experienced attorney with a focus on criminal defense matters in the Santa Clarita Valley and Antelope Valley regions. Antionette Lias - Lias Law Firm is one of the Three Best Rated® Criminal Defense Lawyers in Santa Clarita, CA.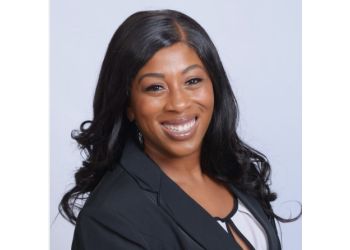 She is dedicated to offering her clients customized and attentive legal representation from beginning to end. Throughout her professional career, she has established solid connections with local judges, prosecutors, and other court officials to assist her clients in achieving the most favorable results in their legal matters. At Lias Law Firm, clients can expect knowledgeable and attentive legal representation. Antionette personally handles each case, guiding clients through every legal step and addressing any concerns they may have. The firm also offers a free consultation to clients, providing them with an opportunity to discuss their legal matters with Antionette and explore their options. Contact them and schedule your appointments.
Driver's License Issues

Drug Possession

DUI

Sex

and Violent Crimes

Traffic Defense & Post Conviction
I cannot thank her enough for all the hard work she put in with helping me out to be able to get my work permit back & clear my criminal record. She's so attentive from start to finish an excellent attorney that I would recommend anyone. I would definitely come back to her if I'm ever in need of a lawyer. Thank you so much Antionette!!
Top notch friendly service from the Lias Law Firm. I would highly recommend their service as they were fast, responsive, and completely competent throughout legal proceedings. I was kept thoroughly up to date on the progress of the case. Also the complexities were explained before making any decisions. However, the reason for the 5-stars is truly the service.
Very good Lias Law Firm she is very good attorney do there JOB very well my husband and me are very happy with there services I would recommend to everyone.
Mon-Fri: 8:30am - 5pm
Sat & Sun: Closed
Nearby Criminal Defense Lawyers in Santa Clarita: