Jonathan B. LaFrance - LAW OFFICES OF JONATHAN B. LAFRANCE, PA
Jonathan B. Jonathan B. LaFrance - LAW OFFICES OF JONATHAN B. LAFRANCE, PA is one of the Three Best Rated® Criminal Defense Lawyers in Santa Clarita, CA.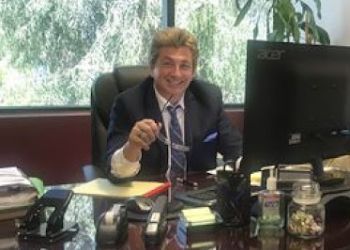 LaFrance is a highly skilled defense attorney with extensive experience in negotiating positive outcomes for his clients. He has handled a variety of Family and Criminal Law cases and has contributed to the legal community by giving lectures, publishing papers, and providing pro bono services to underprivileged individuals, particularly in domestic abuse cases. The Law Offices of Jonathan B. LaFrance, PA offers passionate and dedicated defense services in numerous Southern California court cases. They strive to achieve the best possible outcome for their clients with their attorney's unwavering focus and dedication. Additionally, they provide services in other areas of Los Angeles County and Kern County, including Antelope Valley, San Fernando Valley, Bakersfield, and Downtown Los Angeles. Contact the Law Offices of Jonathan B. LaFrance, PA, to schedule a consultation.
Theft

White Collar Crime

Embezzlement

Expungements

Misdemeanors

Felonies

Bail Hearings

DUI/DWI

Writs and Appeals

State

Federal and Juvenile

Drug Cases

Parole and Probation & Probate
Attorney Jonathan la France did a great job defending me in a civil suit filed by my next-door neighbor in the city of Malibu. As I was building my new ocean view home. The next neighbor filed a civil lawsuit to stop me from building my home. My neighbor felt that my house would block a small portion of his view. I had an approved set of plans stamped by the city of Malibu to build. The lawsuit was extraordinarily complex regarding lot lines, surveying, ancient landslides, and lot line markers. Special surveyors had to be hired to mitigate property lines. Mr. La France and his team work extremely hard, day and night even weekends to get paperwork filed with the courts on time. Mr. La France's determination and attention to detail resulted in the dismissal of the restraining order. This resulted in money saved and a brand-new home. Thanks, Mr. La France
Jonathan Lafrance handled my custody case with complete support and true compassion. He made an extremely difficult time for me so much easier to deal with. He always believed in me and went above and beyond for me. I am so thankful to have found him and his office team! THANK YOU ALL SO VERY MUCH!
I hired Mr LaFrance to defend me in an "assault" case. I had gotten into a shouting/shoving situation and was arrested by the police. I was released OR and immediately contacted Mr LaFrance to help with my defense. He immediately went to work building our defense and after conferring with the plaintiff several times, we settled. Mr LaFrance was on top of the situation all the time, and I never felt that I had been abandoned. I was extremely satisfied with the work and concern put into this situation by Mr LaFrance and would definitely use him and any further legal matters I would run into
Mon-Fri: 9am - 5pm
Sat & Sun: Closed
Nearby Criminal Defense Lawyers in Santa Clarita: