Daniel E. Kann - KANN CALIFORNIA DEFENSE GROUP
Daniel E. Daniel E. Kann - KANN CALIFORNIA DEFENSE GROUP is one of the Three Best Rated® Criminal Defense Lawyers in Santa Clarita, CA.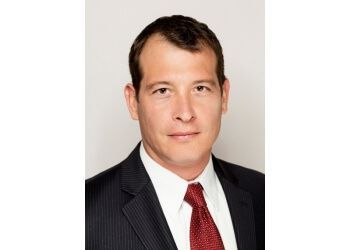 Kann is a well-versed criminal defense attorney in Santa Clarita with an unwavering commitment to defending those accused of crimes. He has dedicated his entire legal career to criminal defense, handling thousands of criminal cases. His extensive experience representing clients in the California criminal justice system ensures that you receive the knowledge and effective protection you deserve to defend your rights. Kann California Law Group conducts a thorough investigation of your case, reviews witness statements and physical evidence, and assembles the best legal professionals, including investigators and specialists, to vigorously defend your case. They are proud to provide personal and individualized attention to each of their clients. You can take advantage of their free consultation offer by contacting Kann California Law Group.
Arrest Warrants

Bail Reduction Hearings

Assault Crimes

Hazing

Restraining Orders

Mischief

Gang Cases

Simple Assault

Assault with Great Bodily Injury and Deadly Weapon

False Imprisonment

Probation Violations

Battery

Alternative Sentencing

Domestic Violence

Juvenile Defense & Child Abuse and Endangerment
Many thanks to Attorney Daniel Kann and Attorney Lawrence Gund for professionally handling a traffic violation citation that was not very credible from a biker policeman from the get-go. But with their expert guidance and help the ticket and the case was dismissed by the judge. Appreciate all their time - lots of phone calls, updates, staying in touch through the whole process, follow-up and in the end, they went to court, saw the judge, and got it all resolved. May God bless you both, each one and all. Thank you, thank you, thank you!
I called the Kann defense group over the weekend and was able to get legal assistance right away from Attorney Aaron who I hired right away and went into court on the following Monday to get my case resolved. Not only did he fight for me, was able by phone every day, but he also got my case dismissed in 3 weeks! And saved my job and my sanity! I couldn't thank Aaron and Kann Defense group enough! Thank you!!!!!
Dan is professional, attentive and personable. He's always willing to answer questions and never condescending. Although in the courtroom he's a fierce advocate, his compassionate demeanor and friendly nature help any client feel at ease. He loves what he does and it shows.
Nearby Criminal Defense Lawyers in Santa Clarita: