Jason E. Thompson - THOMPSON LAW
Jason E. Jason E. Thompson - THOMPSON LAW is one of the Three Best Rated® Criminal Defense Lawyers in Salem, OR.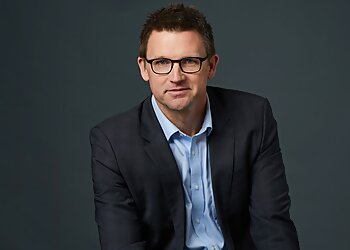 Thompson is a criminal defense attorney based in Salem who is dedicated to serving his clients in both state and federal courts, as well as in the Supreme Courts of Oregon and the United States. With 20 years of experience in criminal law, Jason is committed to upholding his clients' interests while staying within the bounds of the law. He takes the time to explain all aspects of the law to his clients and provides them with the best level of service possible. At Thompson Law, Jason is a sole practitioner who is dedicated to delivering exceptional service to his clients. His mission is to help his clients heal from their pain and obtain a positive outcome in their case. The Thompson Law team works creatively to safeguard clients' interests, whether through treatment options, community service alternatives, or deferred judgment, to protect their freedom, record, and rights. Contact Thompson Law today to schedule a confidential consultation and appointment.
Fraud

Tax Violations

Aggravated Murder

Traffic Offenses

Expungements

Burglary and Escape

Falsification of Financial Information

Manslaughter

White Collar Criminal Defense

Arson in the First Degree

Felony Charges

Mischief

Penalties for Murder

Kidnapping

Appeals and Post Conviction Cases

Stalking

Cyber & Computer Crime
Jason played a crucial role in representing my family in a criminal/family law situation. His background as a District Attorney was incredibly helpful to this unique situation. He brought justice to a very unjust situation. Jason's attention to detail and impressive work habits were apparent from day one. He immediately took action and got the ball rolling - where other attorneys lagged behind. Jason was available early morning and late-night which promoted confidence and trust. When you hire Jason you know he is working for you and you know he has your very best interests at heart. Jason always acts with integrity and professionalism. The case was dropped because Jason took the time to due diligence in a very detailed manner when others did not. Thank you, Jason.
I hired Mr. Thompson to represent me in a serious felony case. Throughout the lengthy process of my case, Jason was honest, reliable, available, and candid; I was particularly pleased with his willingness to engage with my family and circle of support (a stark contrast to another attorney I consulted), which was important to all of us in a very difficult time. If you need legal representation, hire Mr. Thompson, listen to him carefully, and do what he tells you to do with confidence.
I hired Jason 1 year and 6 months ago to defend me in a measure 11 case. I was being investigated by the police at that time and he guided me through the investigation, eventual indictment, and subsequent trial. He was professional, and respectful to me at all times, he left no rock unturned during the investigation process, and put on an excellent defense. If it was not for Jason I would not be free today.
Mon-Fri: 8am - 5pm
Sat & Sun: Closed
Nearby Criminal Defense Lawyers in Salem: