David A. Hawley, P.A.
David A. David A. Hawley, P.A. is one of the Three Best Rated® Divorce Lawyers in Wichita, KS.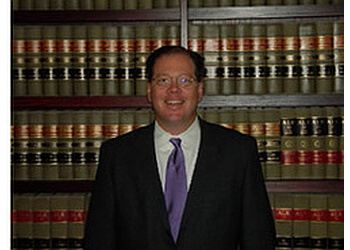 Hawley is widely recognized as one of the top divorce lawyers in Wichita. Throughout his career, he has provided invaluable assistance to clients across Wichita, handling all aspects of divorce and family law matters. With over 25 years of experience, David has established a reputation as a trustworthy attorney who deeply cares for his clients' well-being. When handling your case, he demonstrates utmost care and professionalism. David understands the significance of the terms in your divorce decree for your future, and he works diligently to negotiate favorable marital settlements on your behalf. In cases where settlement is not feasible, he takes an assertive approach to litigate divorce cases, ensuring the best possible outcomes for his clients. At David A. Hawley, P.A., you can expect personalized attention to your family law concerns and unwavering advocacy focused on achieving favorable results. Reach out to David A. Hawley P.A. today to schedule a case consultation and receive the assistance you need.
Child Support Disputes

Sole Custody

Family Law

Child Custody and Support

Temporary and Spousal Supports

Mediation

Distribution of Property

Divided

Alimony

Marital Settlement Agreement

Uncontested

Parent's Rights

Visitation

Modification of Custody & Visitation Orders
David did a very good job for me in my child custody case. We all know its extremely difficult for a man to get custody of his child in the state of Kansas. I had a mountain of evidence against my ex for abuse, neglect, the whole nine yards. My ex was granted supervised visitation and never once showed up to visit my daughter during any of those times. Even with all of this the judge in the corrupt county I live in was going to grant shared custody. David Refused! He told the judge that we would not settle for that and that we wanted sole custody, primary residential custody and the rest that came with it. And that is exactly what we got. David saved my daughter from being a victim of her own mothers hands and I am forever grateful for him taking my case. His prices were very reasonable, he kept in touch during and even after my case and had my best interest as well as my daughters best interest in mind the whole time. In my opinion he is an aggressive family attorney. Thank you again David for the wonderful representation.
Nothing but great service from David Hawley. He did a great job with my uncontested divorce, which made it very easy and simple process. David is very personable and explained everything so I understood the process. Would highly recommend it.
Mr. Hawley was very professional. He answered all my questions in the way I understood them. I was not afraid to ask questions. He has a lot of knowledge about the law. He has me through this whole process. He did a great job communicating with the other lawyers and getting what he thought was best for my family. I would recommend him and I will keep using him for my law needs.
Mon-Fri: 8:30am - 5pm
Sat & Sun: Closed
Nearby Divorce Lawyers in Wichita: