Verna B. Lilburn - LILBURN LAW
Verna B. Verna B. Lilburn - LILBURN LAW is one of the Three Best Rated® Divorce Lawyers in New Haven, CT.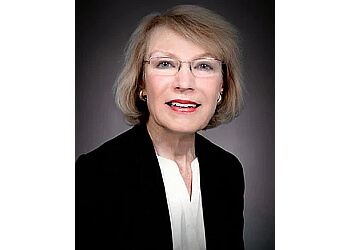 Lilburn is a skilled family lawyer and litigator serving clients in Hamden, New Haven County, and the surrounding counties of Connecticut. With her expertise and experience, Attorney Verna Lilburn is dedicated to assisting individuals and families in finding constructive and favorable resolutions to emotionally charged family law matters, whether through negotiations or courtroom proceedings. With over 25 years of experience, the firm is well-equipped to handle a wide range of family law issues that may arise. The firm is committed to advocating for the rights of spouses, fathers, mothers, and children facing challenging situations. While they prefer to resolve family law matters through amicable discussions, they are fully prepared to take cases to court when necessary. They also prioritize safeguarding your children's financial, property, and asset interests and protecting the family home. If you are facing legal challenges in your family matters, don't hesitate to contact the law firm of Verna B. Lilburn. Schedule an appointment for an initial consultation with an experienced attorney who can provide expert guidance tailored to your specific needs.
Family Law

Child Custody

Child Support

Cohabitation and Alimony

Complex Property Division

Divorce

Mediation

Spousal Support

Modifications & Enforcement
Attorney Lilburn was THE BEST!! She returned my calls promptly. She never made me feel that I was less than her number one priority. She always acted in my best interests and the best interests of my children. She took the time to explain the pros and cons of different courses of action and the potential outcomes. I never felt rushed or forced to come to an immediate decision.
Verna and Joanne helped me through my divorce. Were available to speak whenever I had a question. Walked me through all the steps and process. Now that it is complete, I say Thank You. May Verna Lilburn assist you with your troubles.
I highly recommend Attorney Lilburn! She is very professional and methodical, fair, and attentive to her clients wishes. You will not be disappointed.
Mon-Fri: 9am - 5pm
Sat & Sun: Closed
Other Divorce Lawyers in New Haven: