WILSON FAMILY LAW, LLC
Wilson Family Law is a boutique firm exclusively devoted to the practice of matrimonial and family law. WILSON FAMILY LAW, LLC is one of the Three Best Rated® Divorce Lawyers in New Haven, CT.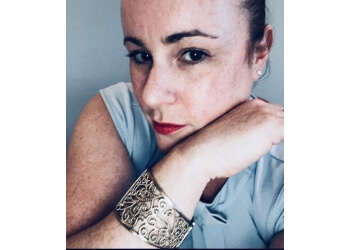 Jessica C. Wilson graduated from Cornell Law School with a Juris Doctor (J.D.) degree in 2004 and is a dedicated and passionate advocate for her clients. She is a talented negotiator and litigator who is dedicated to her client's interests. Attorney Wilson also holds a bachelor's degree in psychology from the University of Vermont, which qualifies her to interact sympathetically with her clients while fiercely advocating for them in court. This unique combination of sensitivity and aggressive representation has produced an outstanding record of securing desired outcomes for her clients. Schedule a consultation with an attorney now to know more about your legal rights and alternatives.
Family Law

Child Custody

Child Support

Alimony

Parenting Plans & Modifications
Jessica helped my brother through a very difficult divorce. She is a highly skilled attorney that can get you amazing results even when the situation looks hopeless. Jessica is patient and has a lot of perseverance when it comes to a divorce case. We always found her fair to deal with and very accessible. Our experience with Jessica was 5 stars!
Jessica has been an amazing attorney since the moment I consulted with her and then hired her for my custody case. What could've taken years was settled in a day. Very sensitive to the situation and offers great guidance. Jessica is always there when needed. Will highly recommend! She's stellar.
Jessica knows the family law system and navigates well on behalf of her client. She is real and her energy is great to work with. Her passion and know how get the job done.
Mon-Fri: 9am - 5pm
Sat & Sun: Closed
Other Divorce Lawyers in New Haven: