SHANE PELLERIN LAW FIRM, PC
Shane Pellerin Law Firm, PC is led by attorney Shane Pellerin. SHANE PELLERIN LAW FIRM, PC is one of the Three Best Rated® DWI & DUI Lawyers in Pasadena, TX.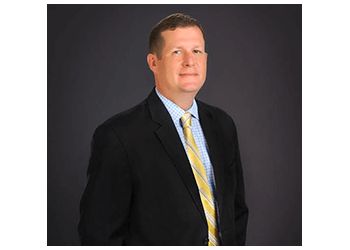 Through his dedicated efforts, he has developed extensive expertise in handling lawsuits and diligently resolving his clients' cases in their favor. In addition to his criminal defense work, Shane has successfully represented numerous union workers in the Houston and Galveston areas. When it comes to your criminal defense case, Shane is determined to achieve the best possible outcome for you. His law practice encompasses various areas, including criminal defense, personal injury, family law, and medical malpractice. As the sole practitioner at Shane Pellerin Law Firm, he provides personalized attention to each client. To schedule an appointment, reach out to Pellerin Law Firm today. The firm's location is conveniently situated 7.3 miles away from Pasadena, TX.
Reckless Driving

Driving with a Suspended License

Boating Under the Influence/While Intoxicated

Public Intoxication

Disorderly Conduct

Driving While Intoxicated/Under the Influence

Fleeing and Evading

Indecent Exposure

Stalking

Trespass

Traffic Tickets

Weapons Violations

Underage Drinking & Drug Crimes
Highly impressed with Shane, to say the least. I was referred to him by a friend, due to a bad experience at a previous law firm I used. This was a completely different experience. Shane was very responsive, personable, direct, and friendly. He was also very trustworthy and efficient. I was highly impressed from day 1 until now, the entire process has been exceptional. Highly recommend it for any traffic-related cases & Shane also does personal injury and family cases as well!
Hands down, one of the best attorneys and friends you could ever find. Treats you with respect and is upfront honest about everything. I highly recommend him to anyone.
Shane is A GREAT!! Lawyer. I've already recommended him to a few people that are at the same pace I was. THANK YOU SO MUCH SHANE.
Mon-Fri: 8am - 6pm
Sat & Sun: Closed
Nearby DWI & DUI Lawyers in Pasadena: