Sintia Solis - Sintia Solis Law Firm PLLC
Sintia Solis, a renowned criminal defense attorney serving Pasadena, TX, and the surrounding areas, has garnered significant recognition for her exceptional legal prowess. Sintia Solis - Sintia Solis Law Firm PLLC is one of the Three Best Rated® DWI & DUI Lawyers in Pasadena, TX.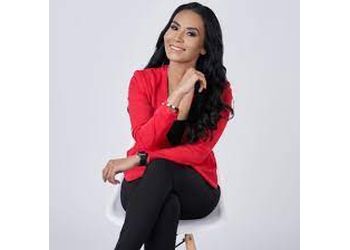 Through unwavering dedication and tireless effort, Sintia successfully completed her studies at the University of Houston Clear Lake. Combining her fervor for justice with a genuine desire to help others, she possesses a unique ability to empathize with her clients, genuinely caring about them and their loved ones. Sintia's primary objective is to provide the support and assistance you need throughout your case. Regardless of the circumstances, you can rest assured that she will approach your situation with compassion and professionalism. Leading the reputable Sintia Solis Law Firm PLLC, she works closely with clients to ensure they receive timely and effective legal counsel. Understanding the fear and confusion that often accompany arrests or criminal charges, her team is well-prepared to guide you through the process. For the best possible results, do not hesitate to contact Sintia Solis Law Firm PLLC.
Expunctions and Nondisclosures

Motion to Adjudicate

Guilt Motion to Revoke Probation

DUI and DWI

Assault and Aggravated Assault

Domestic Violence

Drug Possession

Theft

Robbery and Burglary

Juvenile Offenses

Most Other Misdemeanor & Felony Cases
I am satisfied with the work Sintia Solis and her crew did to get my dismissal on my case i trusted her from the begining and i would trust her in the future if i ever need her help i am a happy and free man because of them!!!! Thank you all so much!!!!
I am completely satisfied with my experience with Sintia Solis Law Firm, PLLC. They got a complete dismissal of two cases for me. I will be recommending Sintia Solis Law Firm, PLLC to all my friends and family. Thank you so much Ms. Solis for the dismissal my cases. You are the BEST!
Very pleased with Attorney Solis and personal. Questions always answered and most of all case was dismissed. I highly recommend her and her team.
Mon-Fri: 8am - 5pm
Sat: By Appointment
Sun: Closed
Nearby DWI & DUI Lawyers in Pasadena: