Suzanne G. Marsh - BATSON NOLAN PLC
Suzanne G. Suzanne G. Marsh - BATSON NOLAN PLC is one of the Three Best Rated® Employment Lawyers in Clarksville, TN.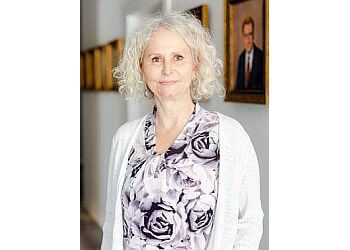 Marsh is a respected attorney and an esteemed member of Batson Nolan PLC. Her academic journey began at Austin Peay State University in Clarksville, where she earned her Bachelor of Business Administration degree in 1989. Following her graduation from Austin Peay, Suzanne pursued her legal education at Cumberland Law School, situated at Samford University, Birmingham, Alabama. During her time at Cumberland, Suzanne actively participated in various roles, serving as the Associate Editor of The Cumberland Law Review, Associate Justice of the Henry Upson Sims Moot Court Council, and Cordell Hull Teaching Assistant. She is also a valued member of the Barristers Court. In 1992, Suzanne joined Batson Nolan, where she has been an integral part of the firm's Civil Litigation Group. Her legal practice primarily centers around professional liability defense, which includes cases related to medical, legal, and accounting malpractice. Suzanne also specializes in handling licensure and administrative actions. Additionally, she represents employers in navigating the complex web of state and federal employment laws, providing invaluable assistance in general human resources compliance for both governmental entities and small businesses. Suzanne's dedication and expertise make her an asset to the legal community and to the clients she serves.
HR Advice

Sexual Harassment

Wrongful Termination

Employment Discrimination

Business Entity Formation

Business Commercial Litigation

Litigation

Bankruptcy/Creditors Rights

Financial Institutions

Sale of Business/Purchases

Succession Planning Family Business

Industrial Development

Entity Dissolution

Franchising

Joint Ventures

Contract Negotiations

Acquisitions and Mergers

Buy/Sell Agreements & Non-Compete Agreements
Suzanne is highly competent and has the highest ethical standards. She is always a pleasure to work with.
Mrs.Marsh is very professional and highly ethical. I give her my highest recommendation.
Very friendly.. Helped right away. Professional.
Mon-Fri: 8am - 5pm
Sat & Sun: Closed
Other Employment Lawyers in Clarksville: