W. Reid Litchfield, MD, FACE, ECNU - DESERT ENDOCRINOLOGY
W. Reid Litchfield, MD, FACE, ECNU - DESERT ENDOCRINOLOGY is one of the Three Best Rated® Endocrinologists in Henderson, NV.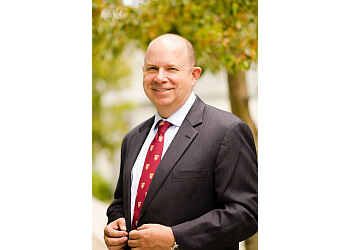 Dr. W. Reid Litchfield, a prominent figure in the field of endocrinology in Henderson, NV, is highly regarded for his expertise. He completed his medical degree at the esteemed University of Calgary. Following that, he undertook a comprehensive three-year residency in internal medicine at the University of Calgary, followed by a specialized residency in endocrinology at Harvard Medical School. Dr. W. Reid Litchfield possesses extensive knowledge and skills in various areas, including thyroid cancer therapy, insulin pump therapy, interpretation and utilization of continuous glucose sensors, diabetes education, and comprehensive management. His practice encompasses a wide range of adult endocrinology services, utilizing advanced technologies in diabetes care. Additionally, he holds the distinction of being the founding President of the Nevada Chapter of the American Association of Clinical Endocrinologists (AACE), highlighting his leadership and commitment to the field.
Thyroid Ultrasound

Fine Needle Aspiration Biopsy of Thyroid Nodules

Nuclear Medicine

Radioactive Iodine Therapy

Adrenal Nodules

Low Testosterone

Thyroid Eye Disease and Cancer

Diabetes Mellitus

Gonadal Disorders

PCOS

Pituitary Tumors

Osteoporosis

Vitamin D Deficiency

Hyperparathyroidism & Hypoparathyroidism
I've been working with Dr. Litchfield now for about 5 months and I have to say he is the best Endocrinologist I have worked with. - He is extremely professional, highly knowledgeable and his staff is attentive and cares. - They communicate well and have done an outstanding job helping me with my medications and my ultra sound for my thyroid. - I've worked with others before and I have to say, Dr. Litchfield is truly in a different league. - Thank you to him and all of his office staff for helping me feel BETTER. - I finally sleep normally, I've lost the shakes, and I just over all feel like the normal ME again. - Thank You Team!
Dr. Litchfield is truly the kindest, most genuine, and caring doctors out there. He truly listens, and wants what is best for his patients. I always look forward to my visits. His staff is helpful, friendly, and efficient. I would see any of the staff at this location, they are all fabulous.
Dr. Litchfield is awesome. He has always been willing to listen to my concerns. I appreciate that he is willing to explore options and takes my treatment seriously. I can't recommend Dr. Litchfield enough, if you are looking for a caring doctor he's the best!
Aetna, Anthem, Anthem Blue Cross Blue Shield, Blue Cross Blue Shield, Blue Cross Blue Shield of California, CareFirst Blue Cross Blue Shield, Cigna & First Health (Coventry Health Care)
Mon-Thu: 7am - 12pm|
1pm - 5:30pm
Fri-Sun: Closed
Nearby Endocrinologists in Henderson: