Susan Schwartz, DO - ENT Voice and Sinus Center Of NV
Susan Schwartz, DO - ENT Voice and Sinus Center Of NV is one of the Three Best Rated® ENT Doctors in Henderson, NV.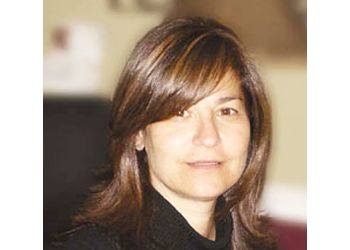 Dr. Susan Schwartz is a highly skilled Otolaryngologist in Henderson, NV. She has extensive experience and expertise in managing various ENT diseases and disorders. She graduated from Des Moines University College Of Osteopathic Medicine. She completed her residency at Botsford General Hospital, followed by a fellowship in facial plastic, reconstructive surgery, and advanced sinus surgery at Shadyside Hospital in Pittsburgh, Pennsylvania. She also completed a General Surgery and Otolaryngology/Facial Plastic Surgery residency at Botsford General Hospital in Michigan. Her specialties include allergies, sinus surgeries, Facial Plastic Surgery/Skin Care and Sinus Pain/Nasal Obstruction. She strongly believes in open and honest communication and is committed to providing personal and caring service to her patients and their families. She is practicing at the ENT Voice & Sinus Center of NV, which has a fully equipped audiology department to diagnose hearing disorders & balance problems.
Hearing Loss

Tinnitus

Perforated Ear Drum

Cerumen Impactions

Dizziness

Swimmer's Ear

Benign Vocal Chord Lesions and Paralysis

Post Nasal Drip

Polyp Removal and Runny Nose

Cough and Throat Clearing

Snoring and Sleep Apnea

Septoplasty & Tonsillectomy
My wife has been going to Doctor Schwartz for her ENT needs for over 10 years. Each medical need Dr. Schwartz has addressed has been taken care of without fail. Dr. Schwartz has alway been professional, fair and quick and to the point. Exactly the type of Doctor we needed. This instance I took my wife to a Hospital ER, and spent a lot of money for nothing. The ER Doctors were incompetent and didn't do their job. Luckily we had a pending appointment with Dr. Schwartz for 3 days later. Dr. Schwartz was able to diagnose, treat and fix my wife's issue. Dr. Schwartz read us the Medical Report from the hospital and it was such a horrible misdiagnosis at the Hospital I was truly shocked. Thank god for great Doctors like Dr. Schwartz. If you have any ENT needs she is worth the time, the wait, the drive and the money. Clark County needs more intelligent Doctors like Dr. Schwartz. Thank you Doc! We appreciate you!
Dr Schwartz fit me in for an appt when no one would see me for months out. She was very professional and doesn't beat around the bush. She really knows what she's doing. I highly reccomend her to anyone needing an ENT doctor.
I had the pleasure of using the services of Dr. Susan Schwartz June 12, 2020. I would highly recommend her services. I found her complete in her analysis. She was able to correct my ear problem successfully. - J C
Aetna, Affiliated Health Funds, Anthem, Anthem Blue Cross Blue Shield, Beech Street (Multiplan), Blue Cross Blue Shield, Blue Cross Blue Shield of California,, CareFirst Blue Cross Blue Shield Caremore Medical Group, Cigna, Coventry Health Care, First Health (Coventry Health Care), Health Plan of Nevada, HealthChoice, Humana, MultiPlan, PHCS, Preferred Health Systems, Triwest & UnitedHealthCare
Mon-Fri: 8am - 4pm
Sat & Sun: Closed
Nearby ENT Doctors in Henderson: